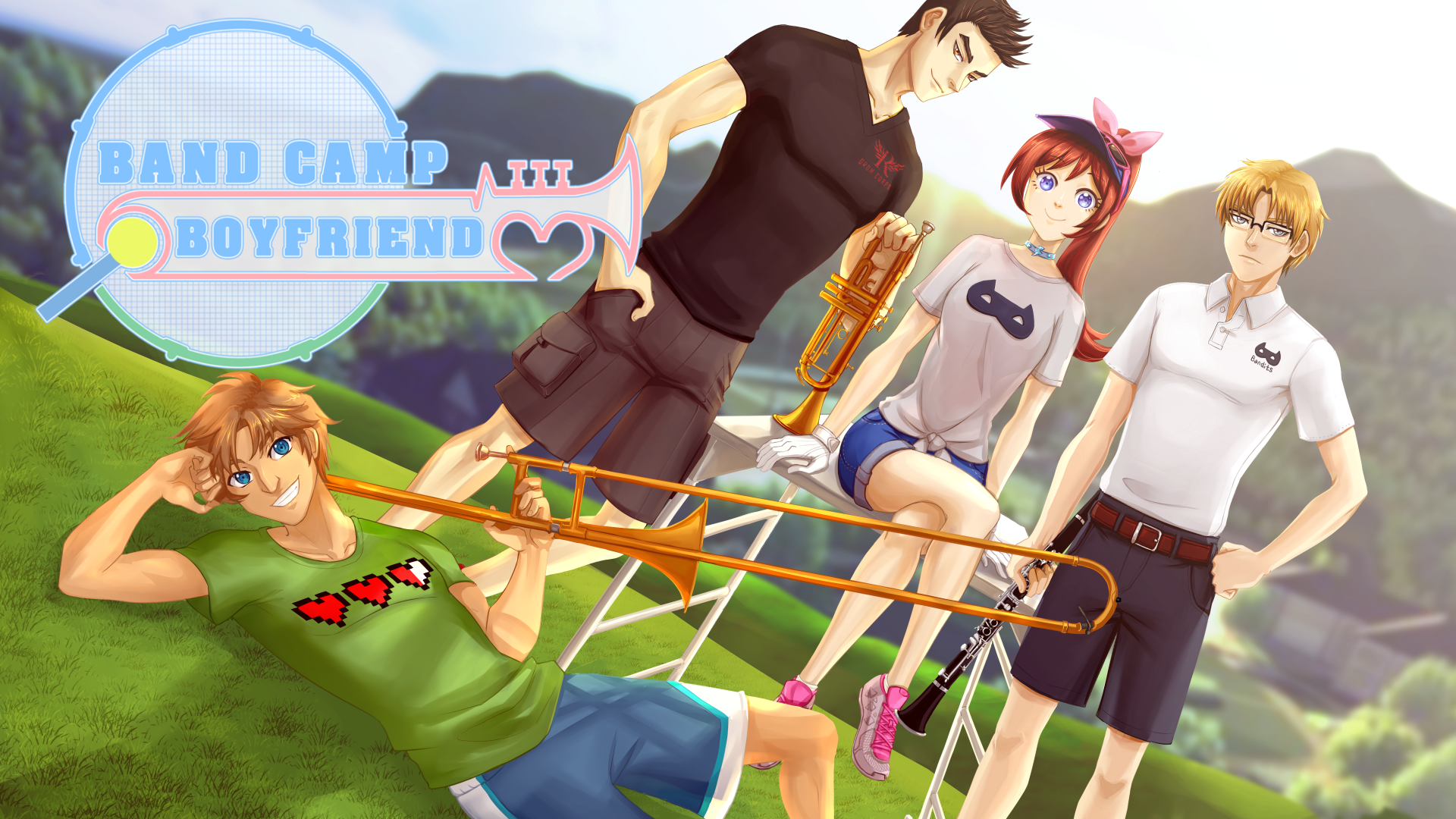 Band Camp Boyfriend
Progress Update - July, 2022
---

Congratulations, Bandits! We made it to July! That means it's time for our big End-of-Q2 Progress Update! This quarter went so much faster than the last one that it's slightly terrifying.
In case you somehow missed it...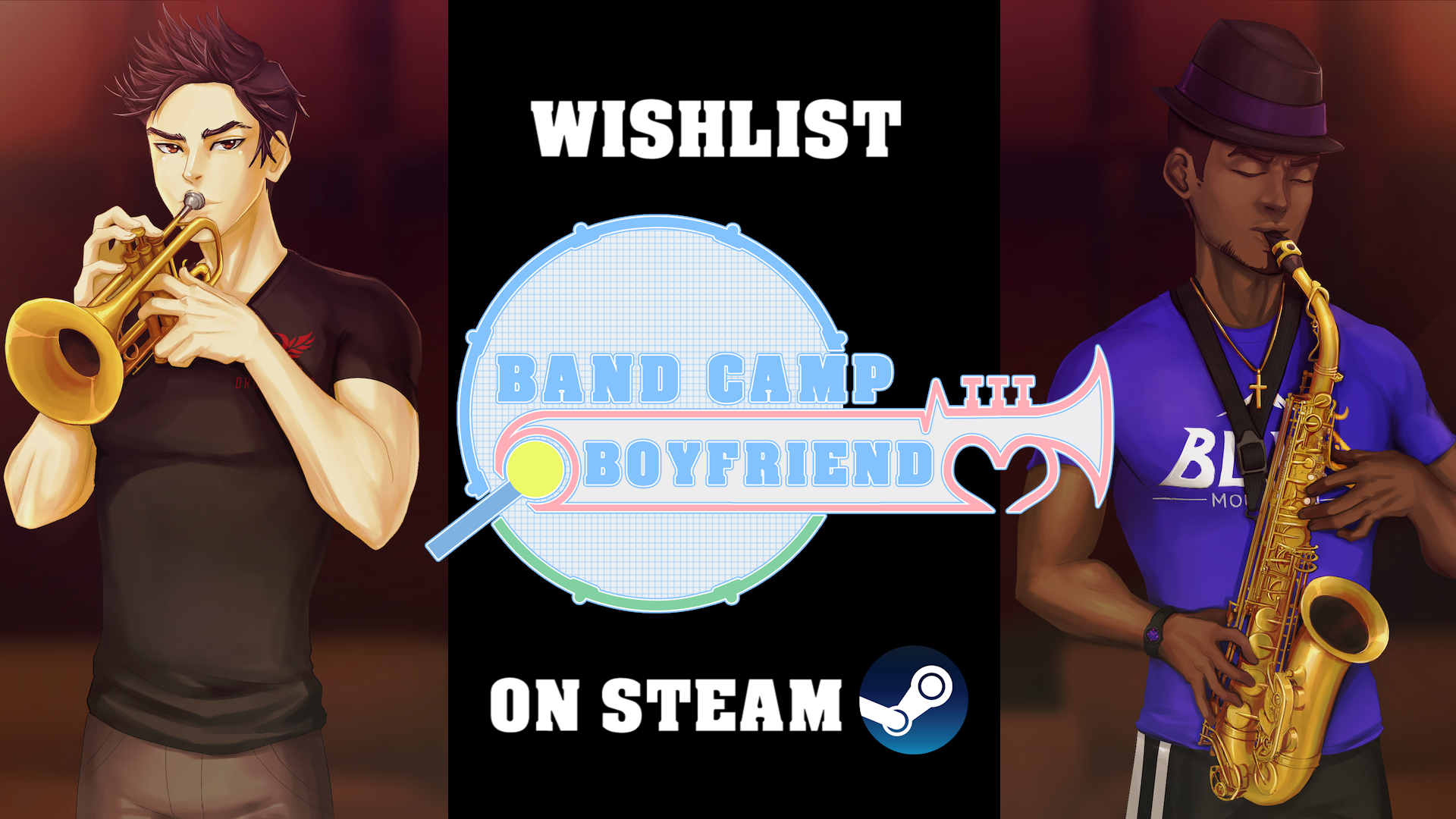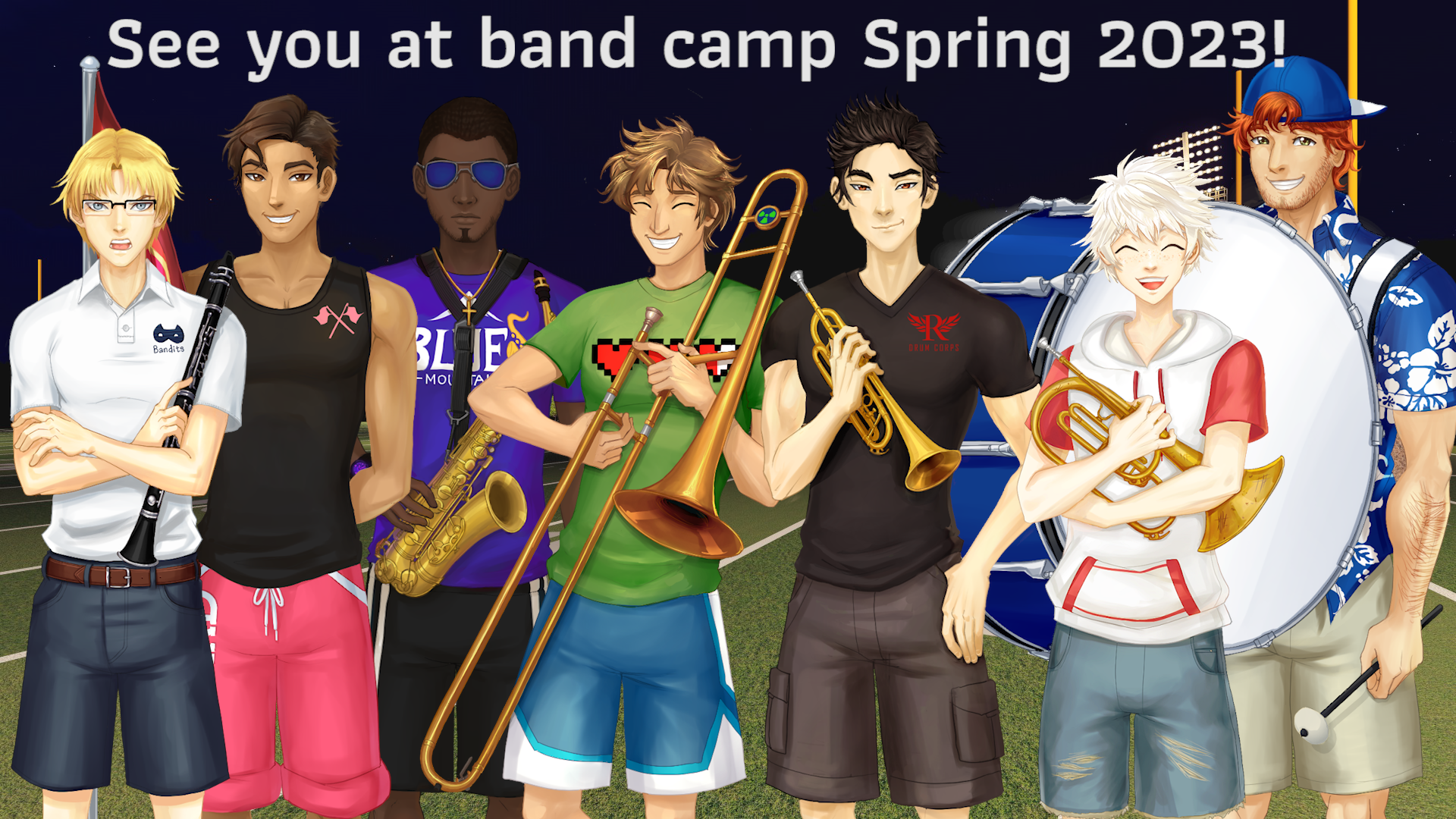 We are on Steam and we have a release window! Make sure to wishlist Band Camp Boyfriend so you don't miss it!
Spring 2023 is as specific as we can get for now because, this being our first game, we just don't know what roadblocks we could hit as we take steps to release it, but getting the demo on Steam was a good test run. We will definitely lock in a specific date in the future so we can all hype and count down to the day! But it will most likely not be announced until 2-4 weeks before release day, I think.
Now let's take a look at our progress. What were our goals for Q2 and how did we do?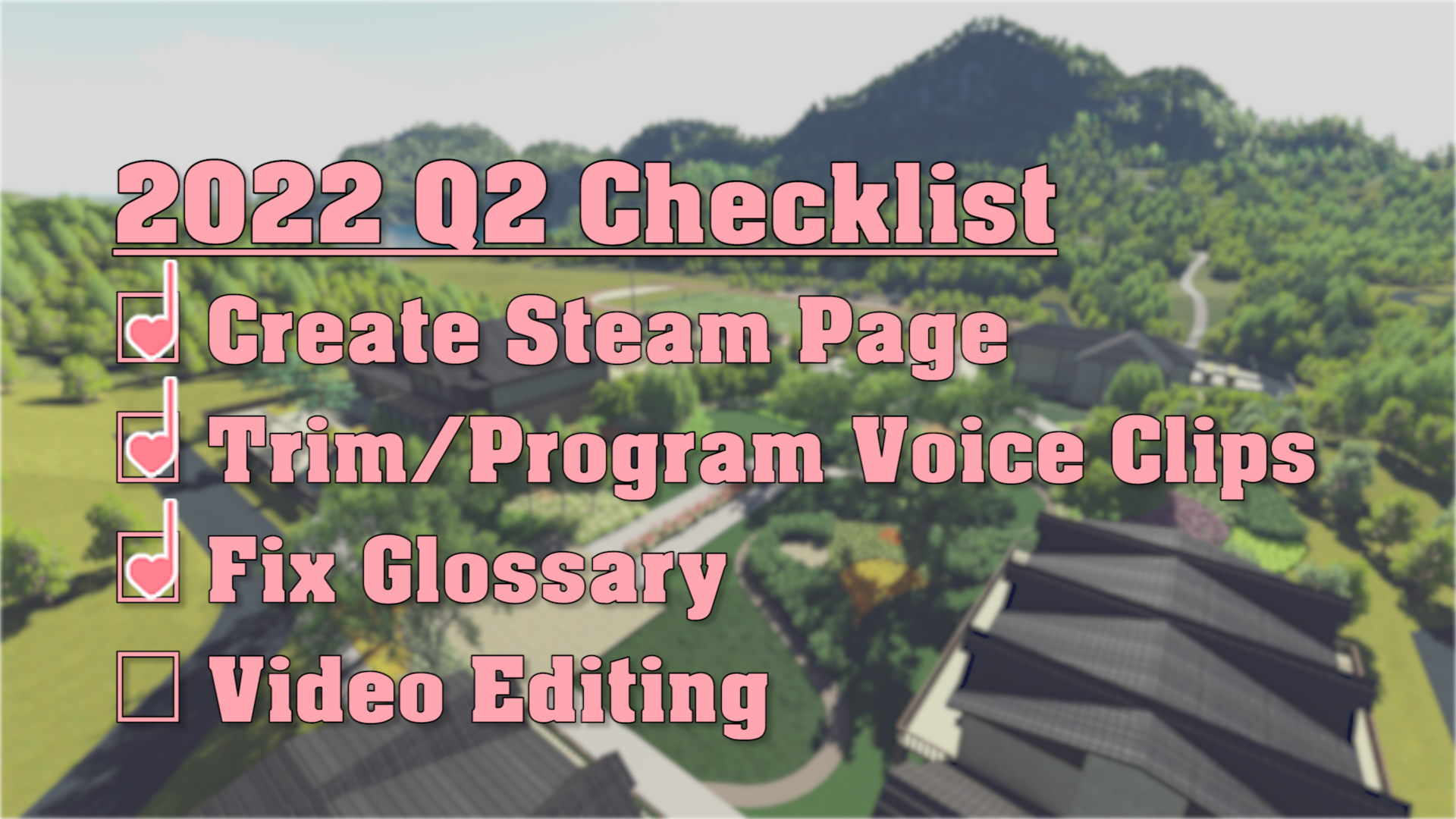 We did great! All of these were a huge challenge!! A special thanks goes out to my mom who helped aid the gargantuan task of programming voice clips. Keep in mind that some of our goals I've mentioned before such as soundtrack and marketing madness are ongoing. And to be honest, I did not finish the credits as I had hoped because I am waiting on the music, BUT we did circle back around to the glossary and solve that conundrum! So glad it's working now!
The percentage chart I usually post has become somewhat outdated, what with two columns checked off and the fact that it makes no mention of GUI. We don't really need the route breakdown anymore either. So here is a new graphic for you--another checklist.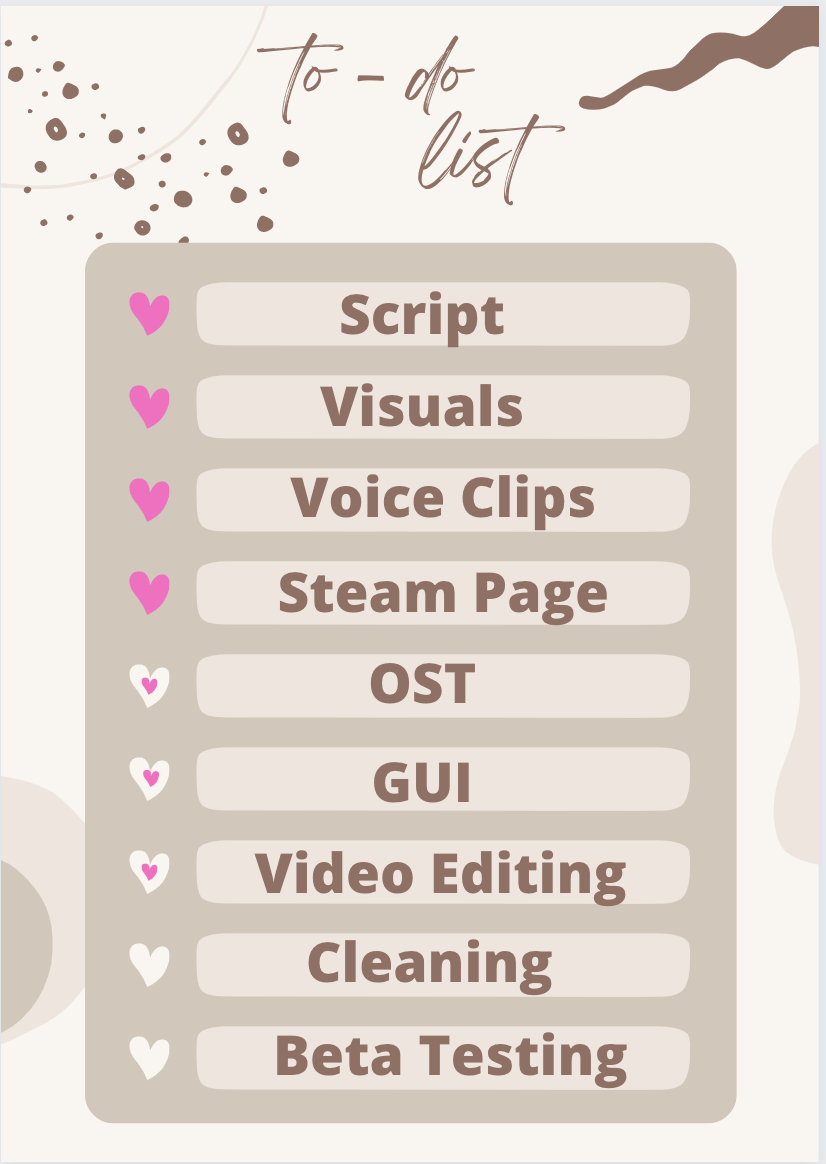 What will we specifically be working on in Q3?
Testing: I am currently wrapping up another run of the game to test for any crashes or voice clip errors.
Soundtrack: Alex will continue composing, exporting, and implementing new songs in the game. She is about 65% of the way there.
Sound Effects: I may actually want to take it upon myself to do an overhaul on the sound effects. Some are not quite up to snuff and I want to see if I can find anything better. I don't think this project should be too extensive.
GUI: Khoaisama has finished her fantastic work on the last batch of GUI--the extras menu! That will be our main project, but other GUI woes include fixing the History menu, font options, and other minor visual errors. Check out some preview pics of what the GUI will look like! Here we have the CG Gallery, the Music player, and the End List.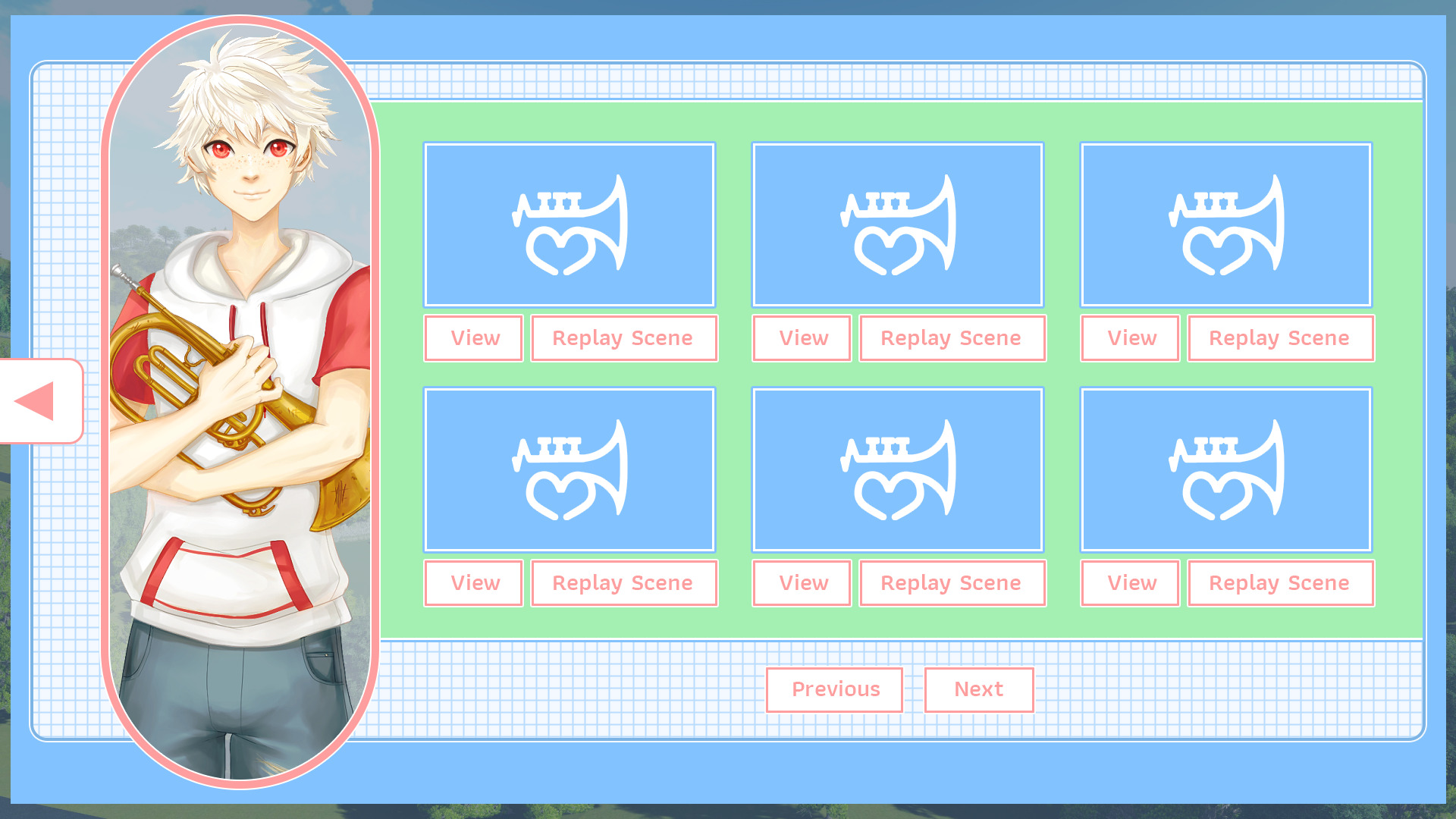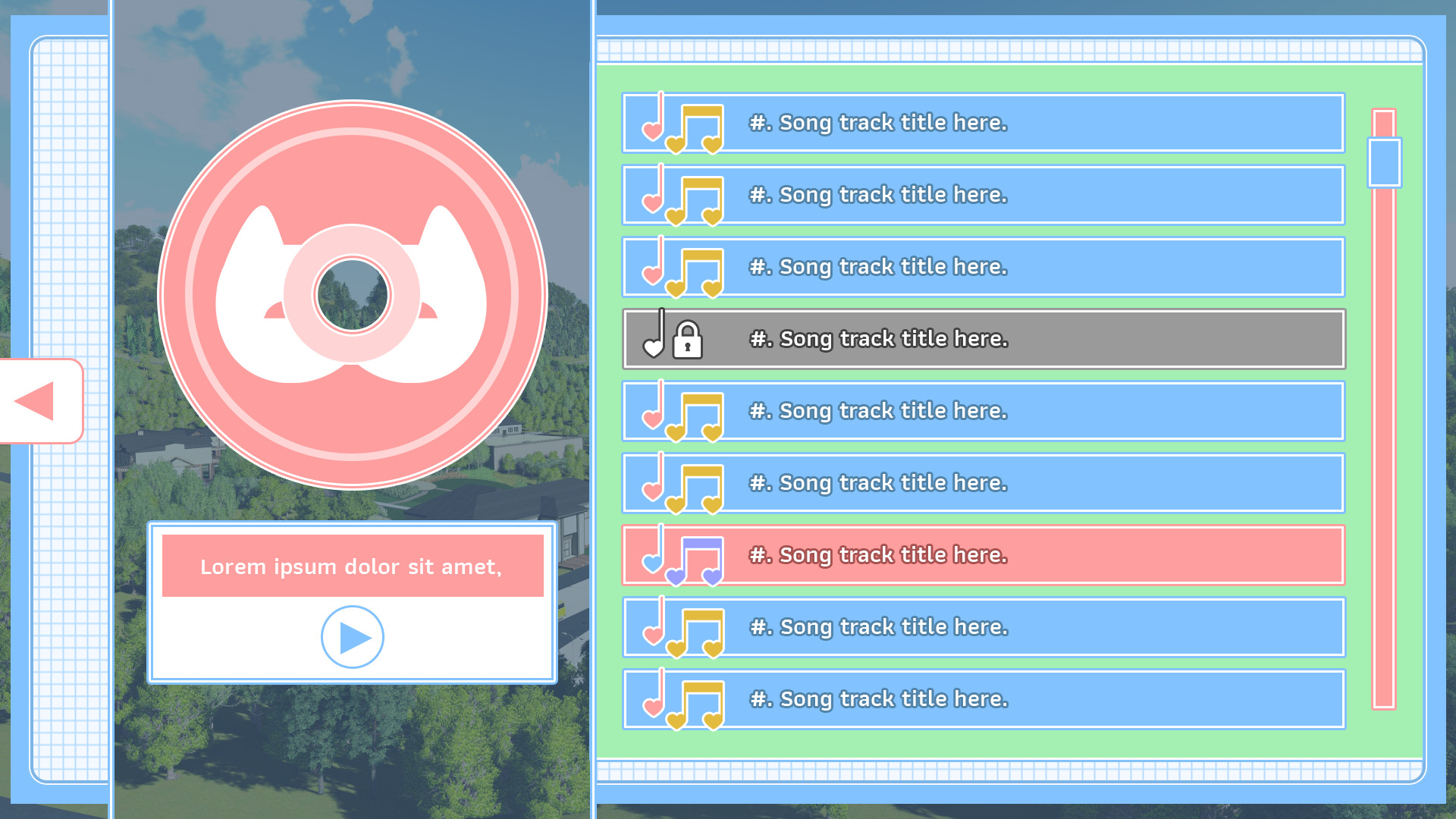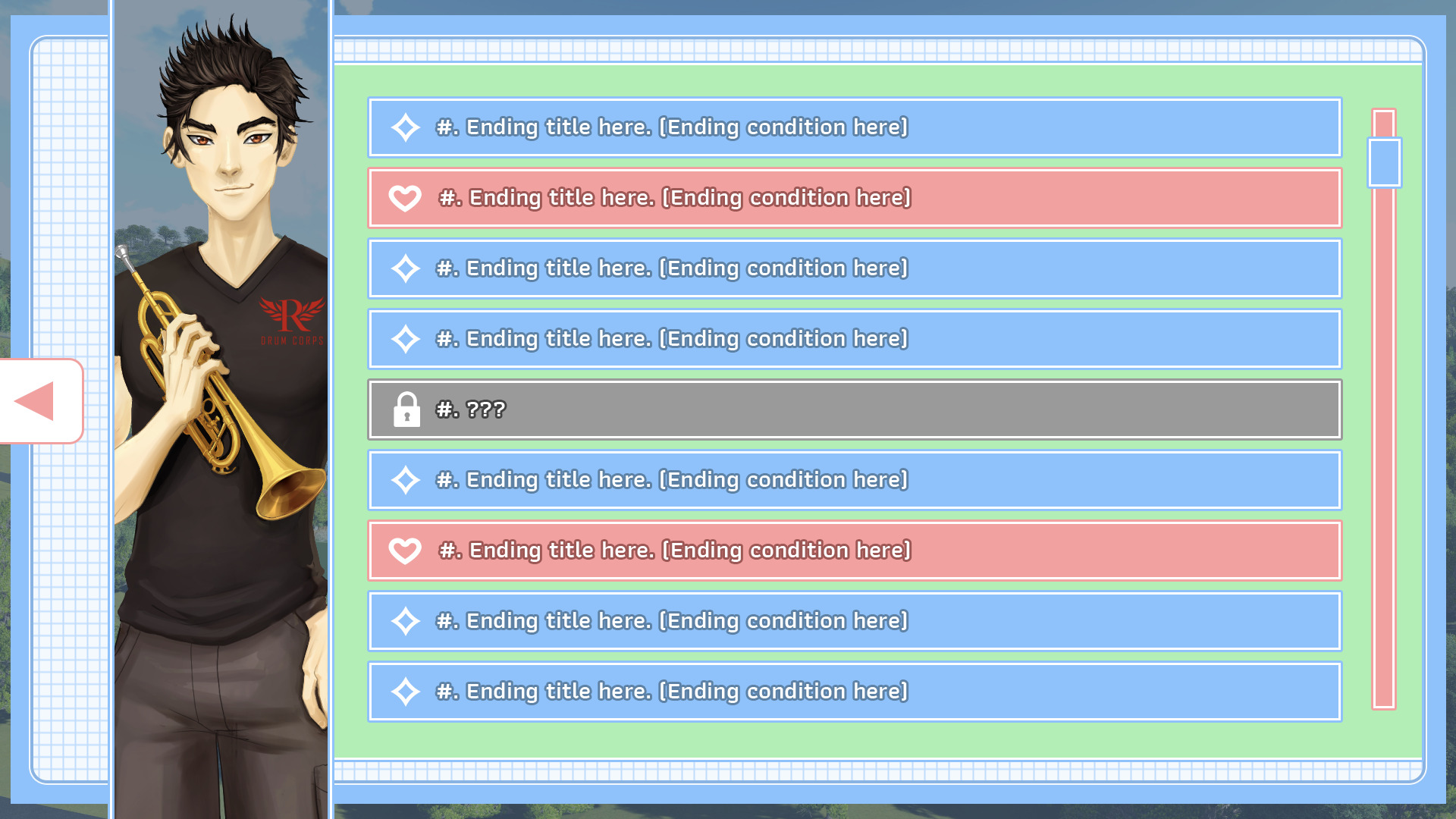 Video Editing: Once Alex completes the credits song, I will spring back into finishing the credits. I also need to update the disclaimer at the beginning because we keep rewriting the content warning.

I hope you are all having a fabulous summer (or winter) filled with plenty of rest and relaxation. I also hope you are staying safe and healthy. I will see you at the dawn of October for our next major update.