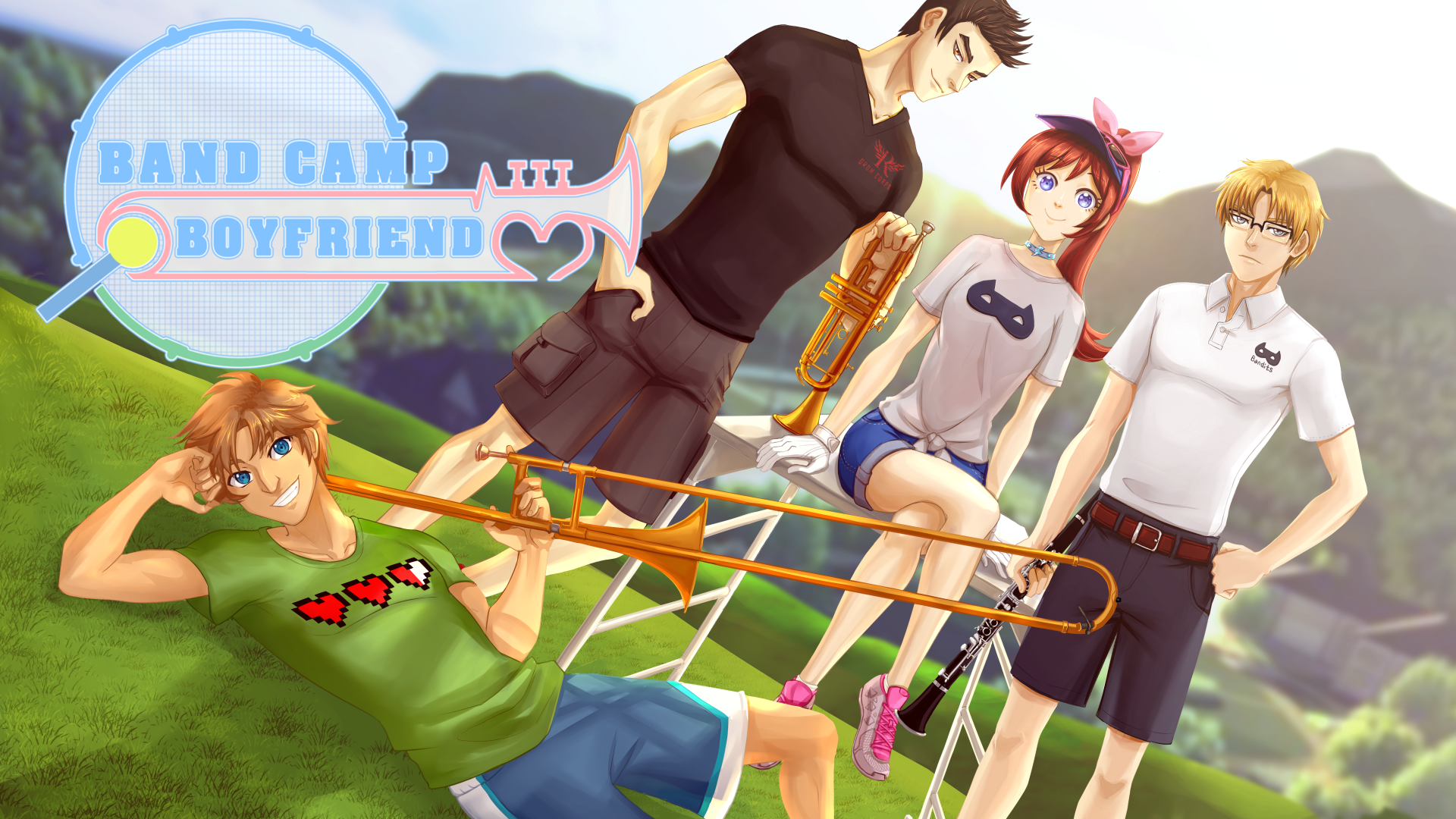 Band Camp Boyfriend
A downloadable game for Windows, macOS, and Linux
Rating: T 13+ [Language, Suggestive Humor, Violence, Instrument Abuse]

Genres: [Marching Band] [Otome] [GxB] [Romance, Comedy, Drama, Friendship, Mystery, Psychological Thriller]

For the last few years, the Blue Mountain Bandits High School Marching Band has suffered from inconsistent directorship. Students are dropping out, scores and morale are at an all-time low, and the school doesn't give the music program the respect it deserves.

Determined to turn everything around, Cadence enters her junior year as the band's drum major, alongside brand new band director and Blue Mountain alum, Mr. Victor Wiley. Whipping the band into competition shape is easier said than done, but Cadence and Wiley have the drive and optimism to see the task through. To focus solely on perfecting this year's field show, the band leaves behind society to spend two weeks at Camp Bearpaw, a sports compound located amidst the woodsy Pennsylvania countryside. It's the perfect place to kindle friendships, make memories, grow as a leader, and perhaps even find love in between rehearsals...
However, Band Camp isn't going to be easy. All choices carry weight and unexplained happenings wait in the wings of the camp. Will Cadence lead her classmates to victory--or watch the entire band fall apart around her?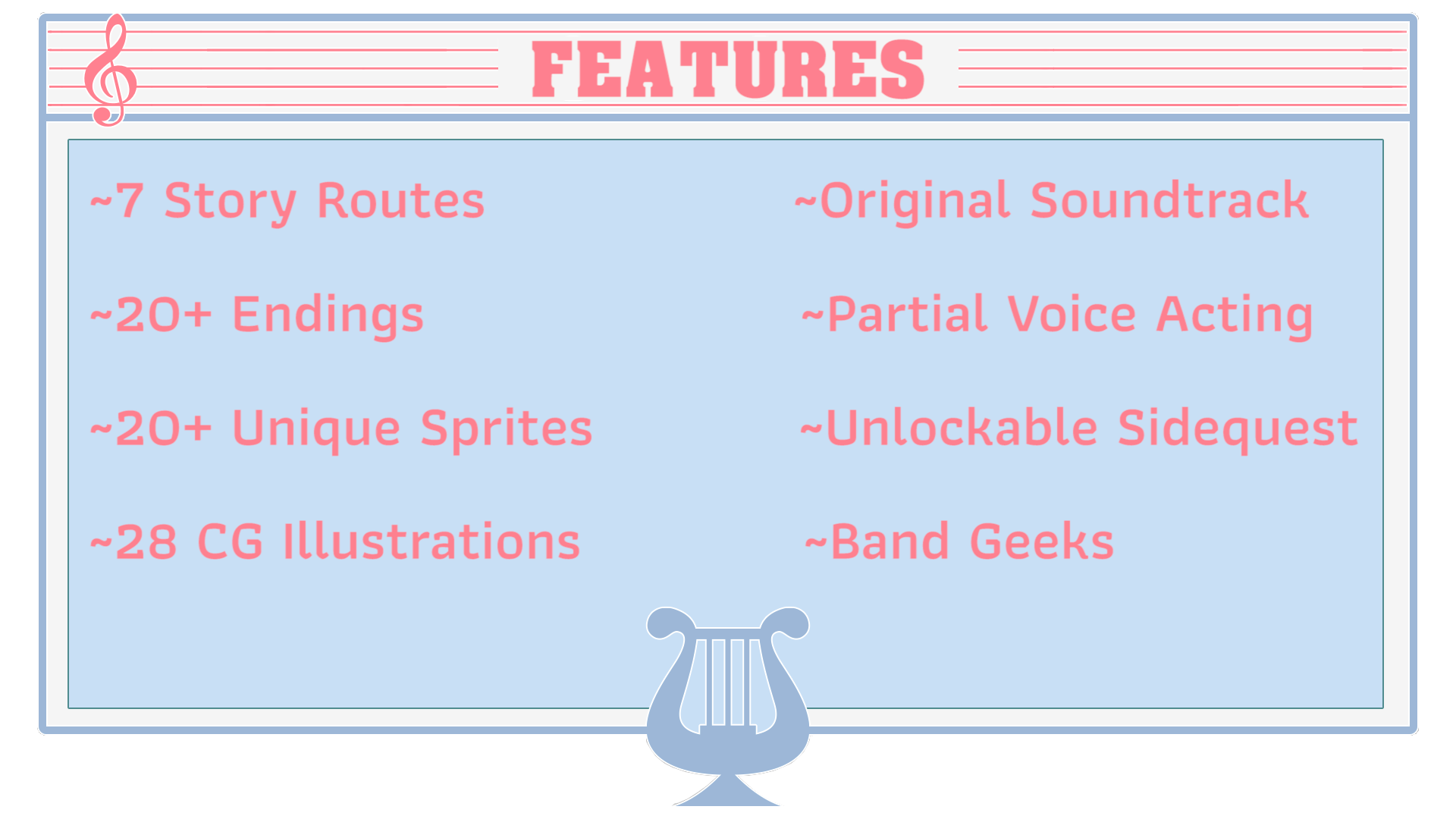 A visual novel is an interactive game where you make point-and-click choices that will affect your relationship with other characters and take you down varying story arcs, much like a "choose your own adventure" tale. Depending on what type of choices you make, you will ultimately arrive at either a "good" or "bad" ending.
"Otome," which translates to "maiden" in Japanese, is a genre that is mainly targeted towards women (though we believe anyone can enjoy our game). The goal in an otome game, aside from the main plot goal, is to develop a romantic relationship between the female main character and one of several male characters.
Band Camp Boyfriend is a classic otome visual novel game as well as the ultimate love letter to marching band itself, an activity held dear by many. It's a tale of romance and friendship, but also of what marching band means to this group of characters.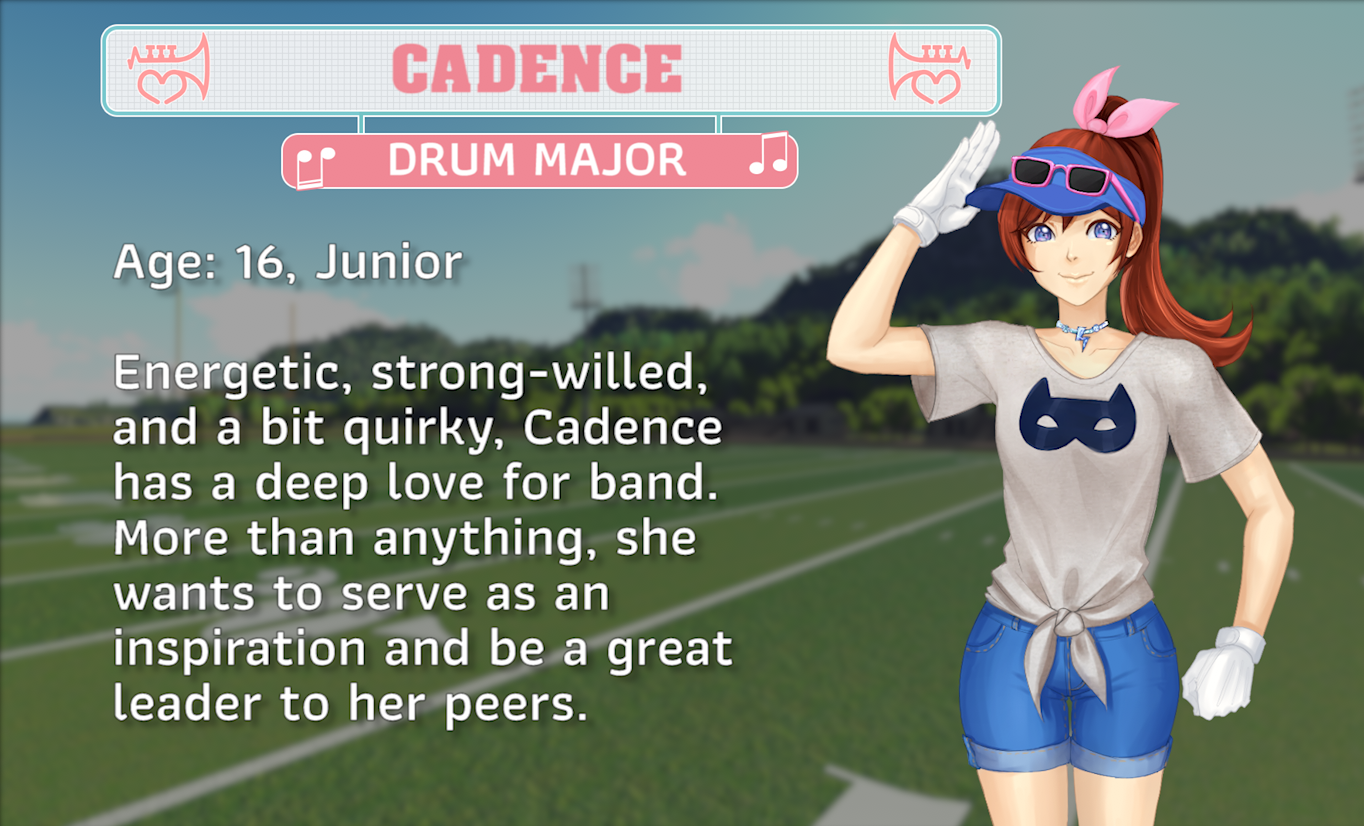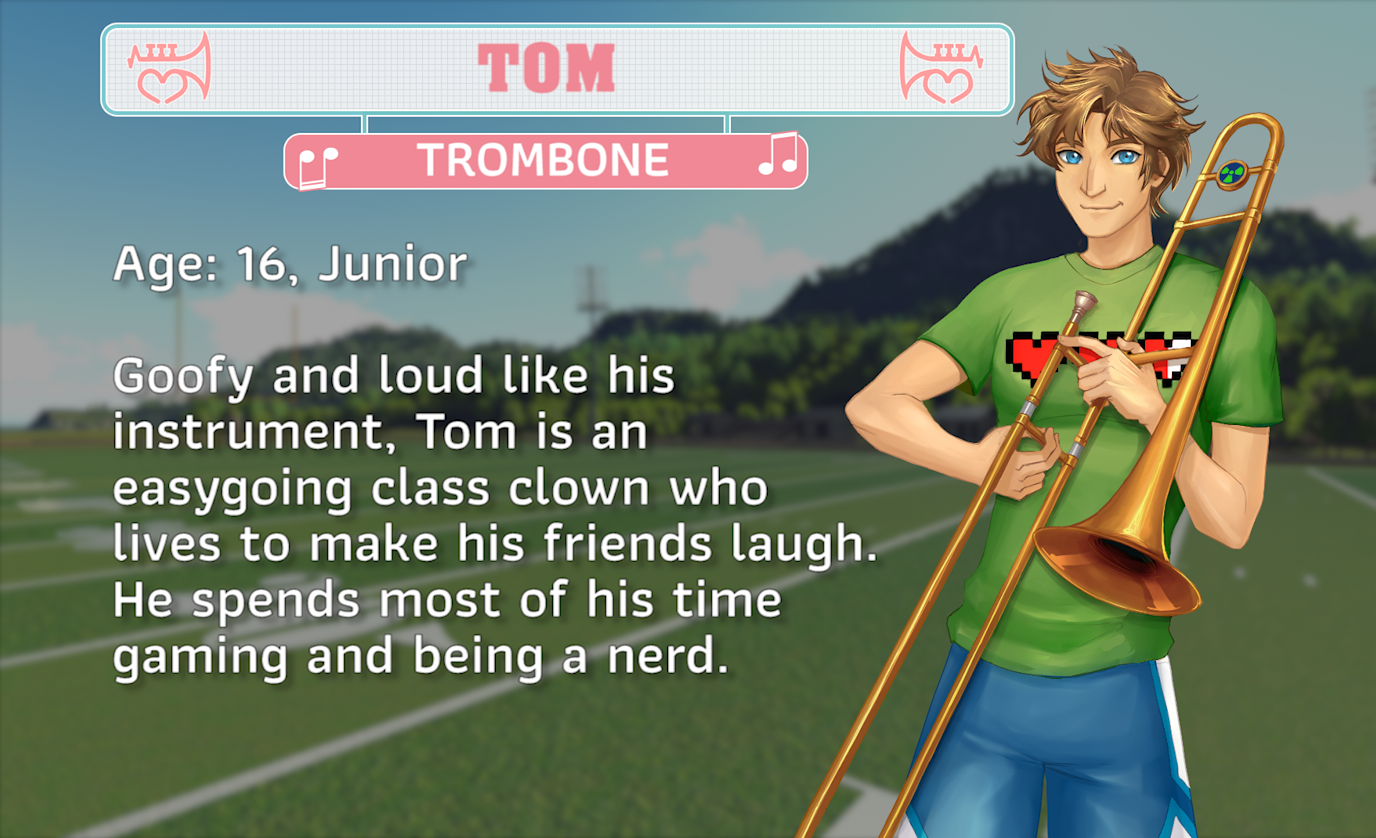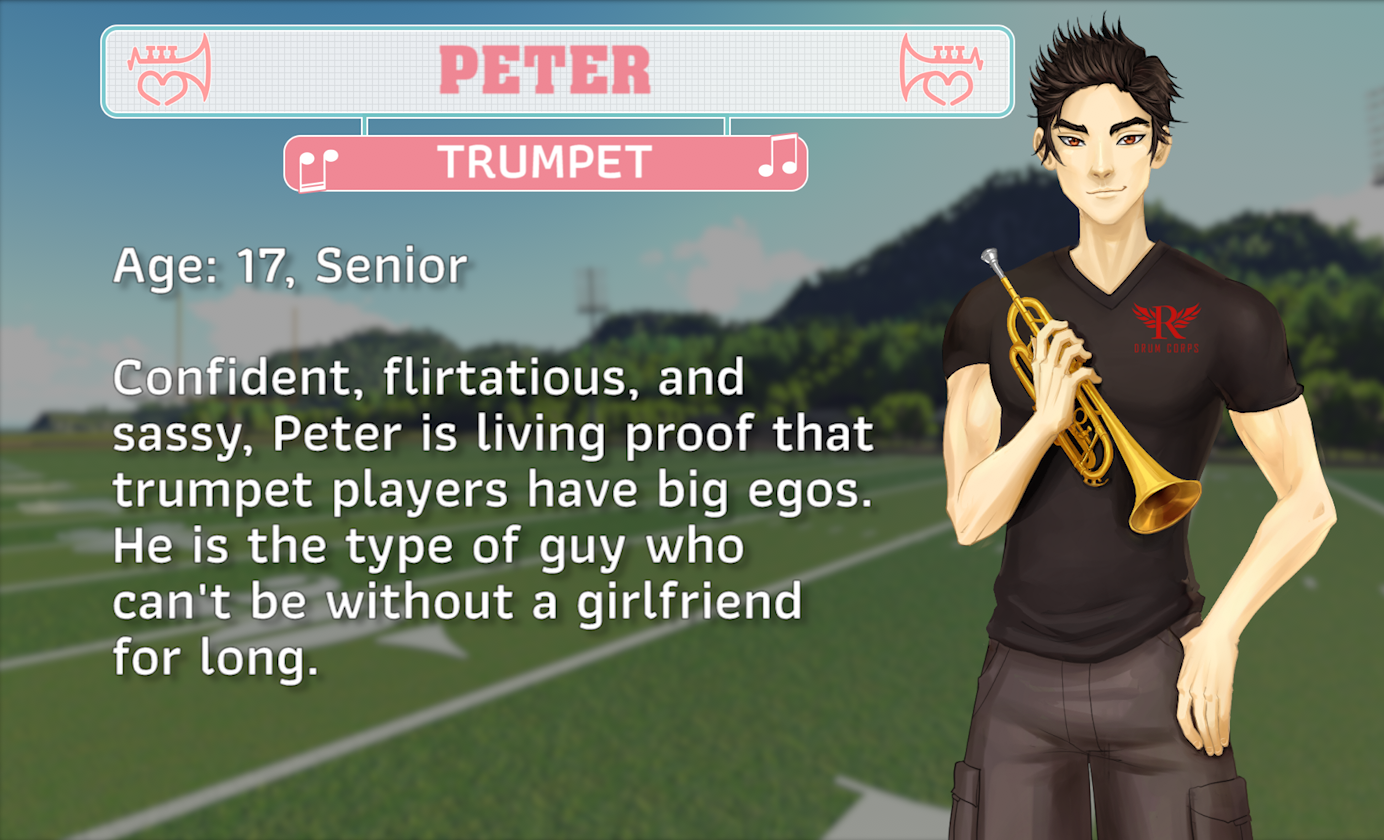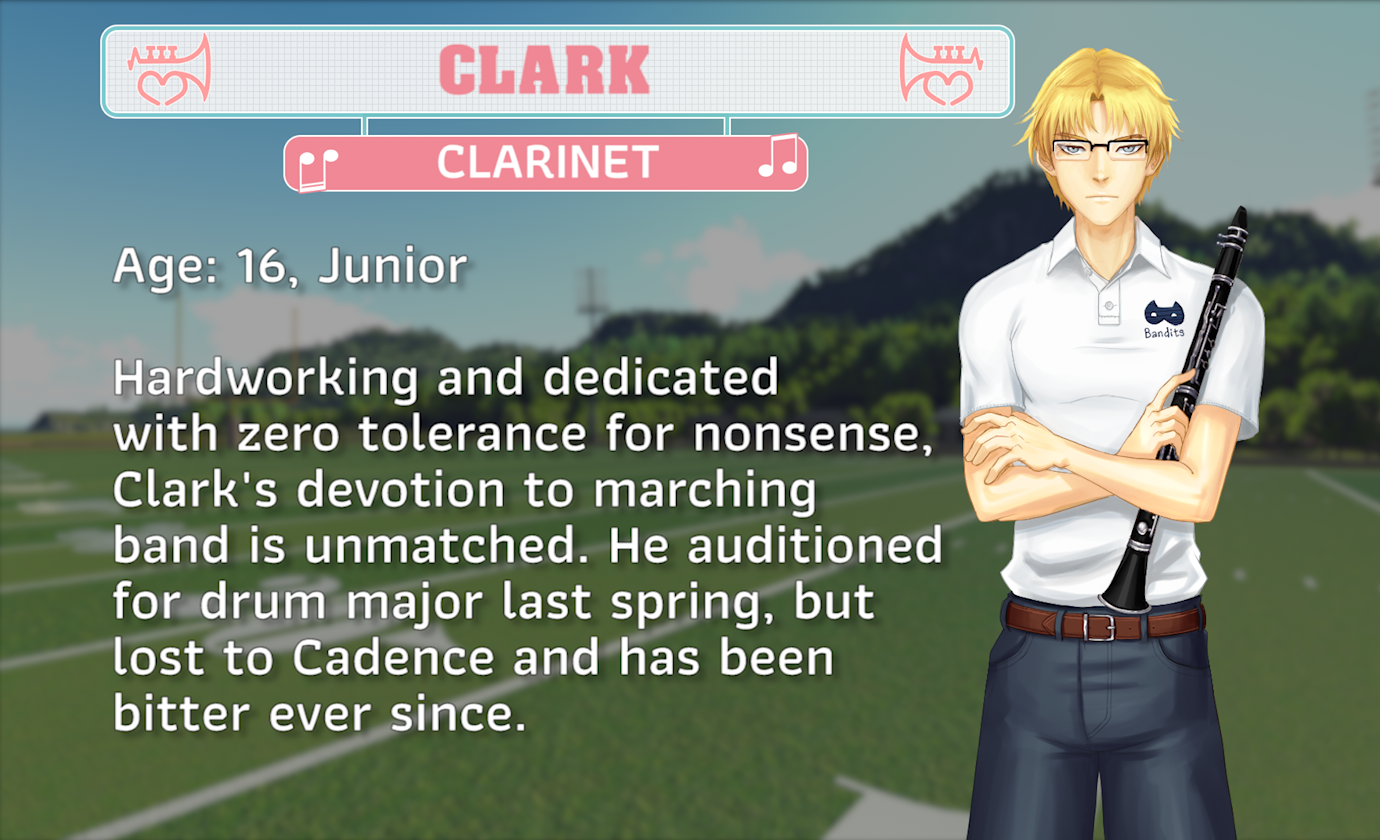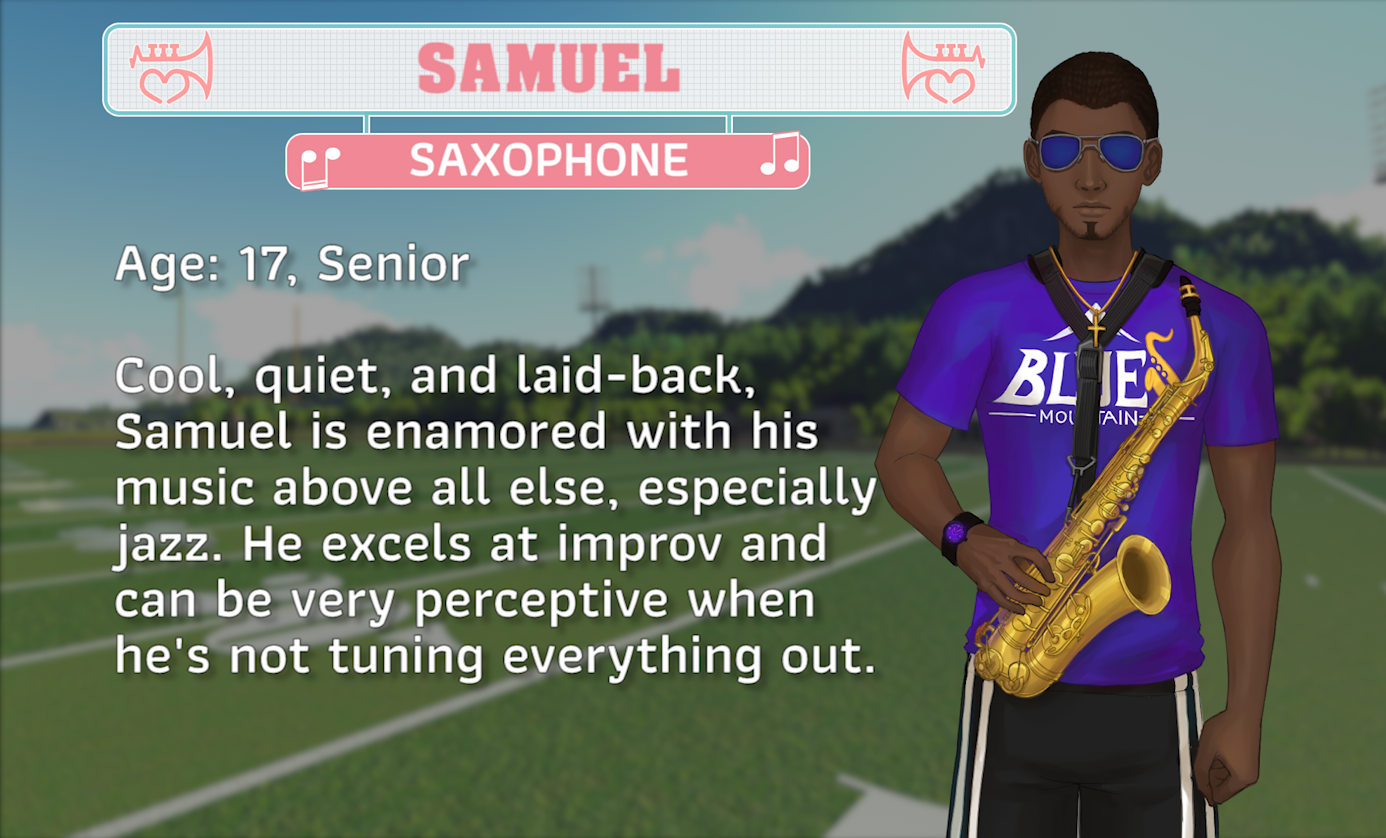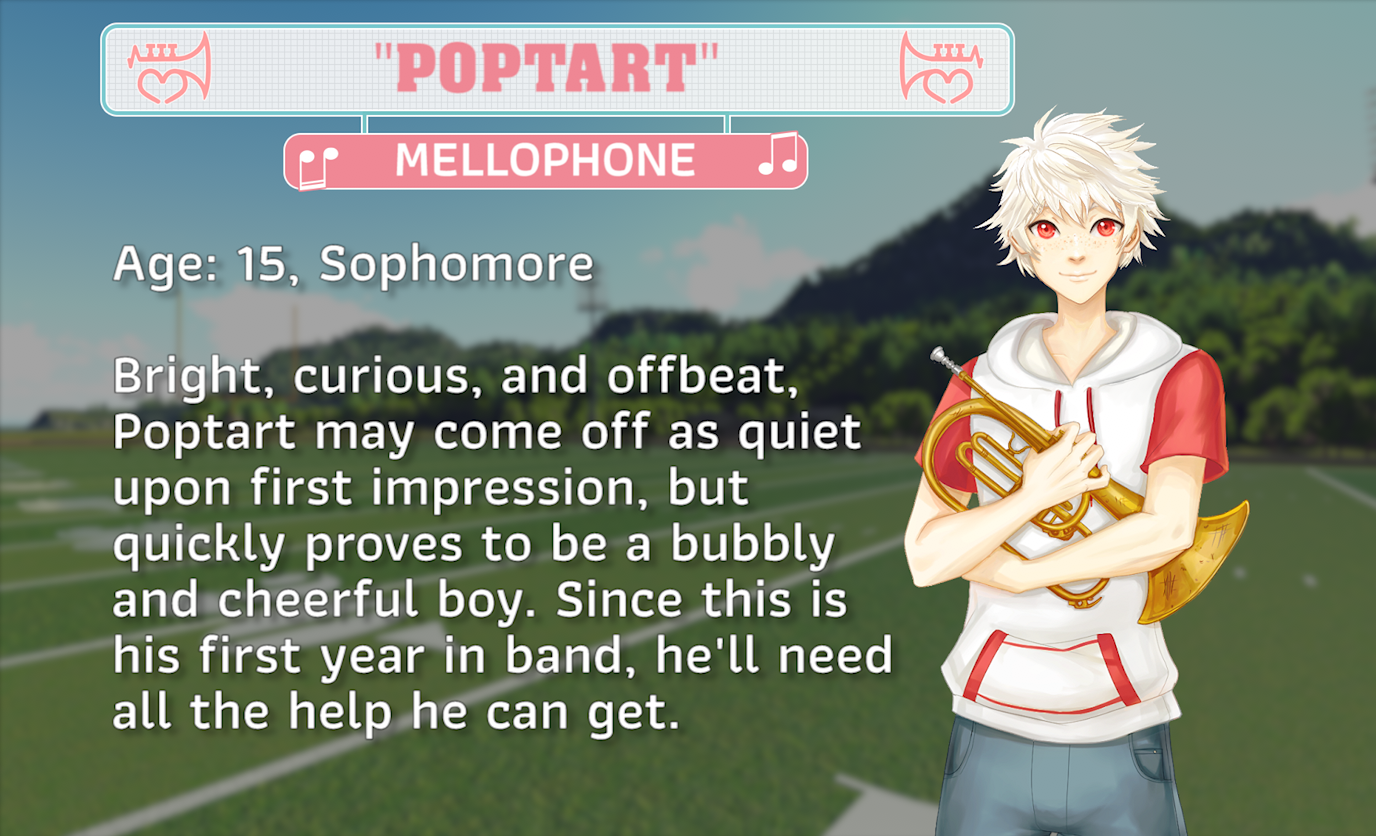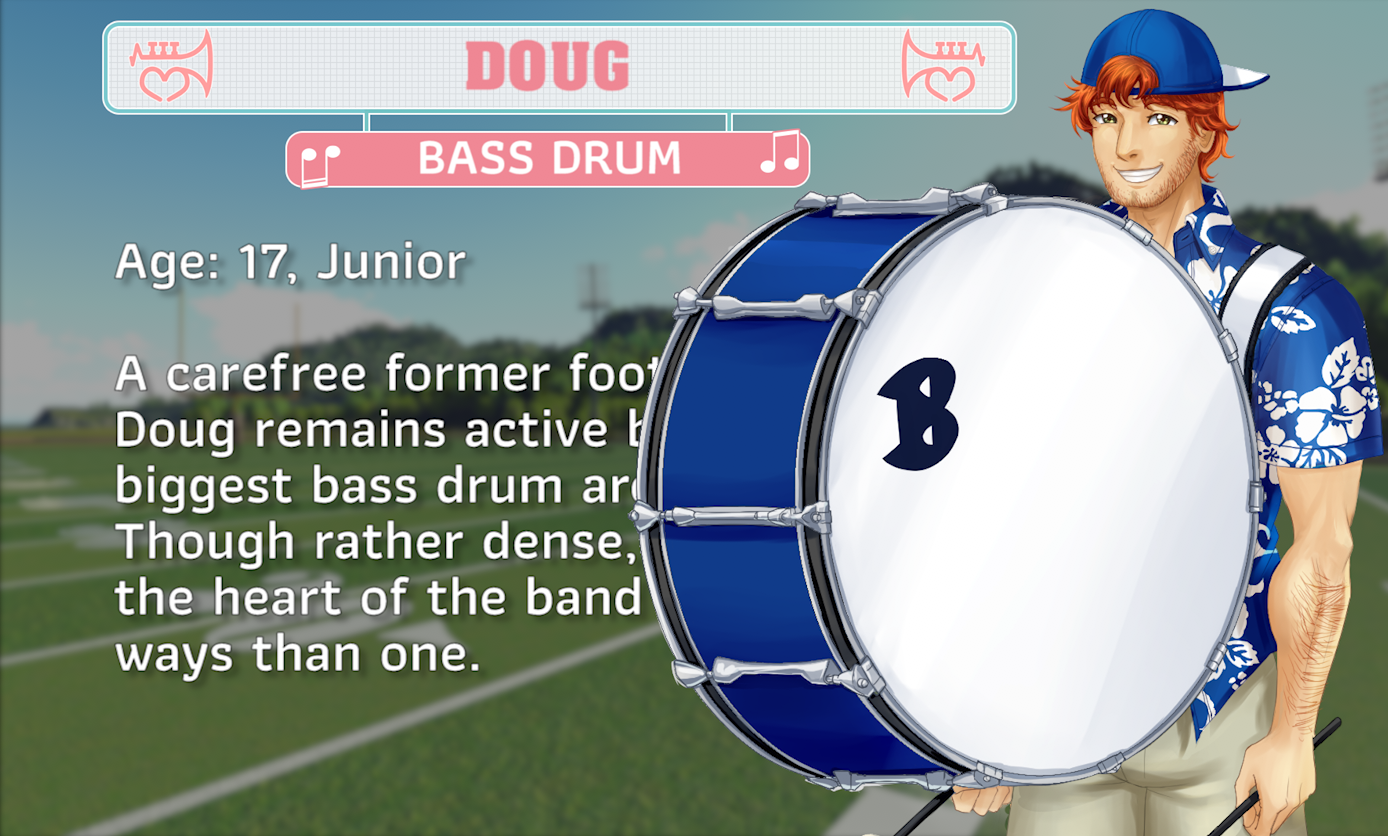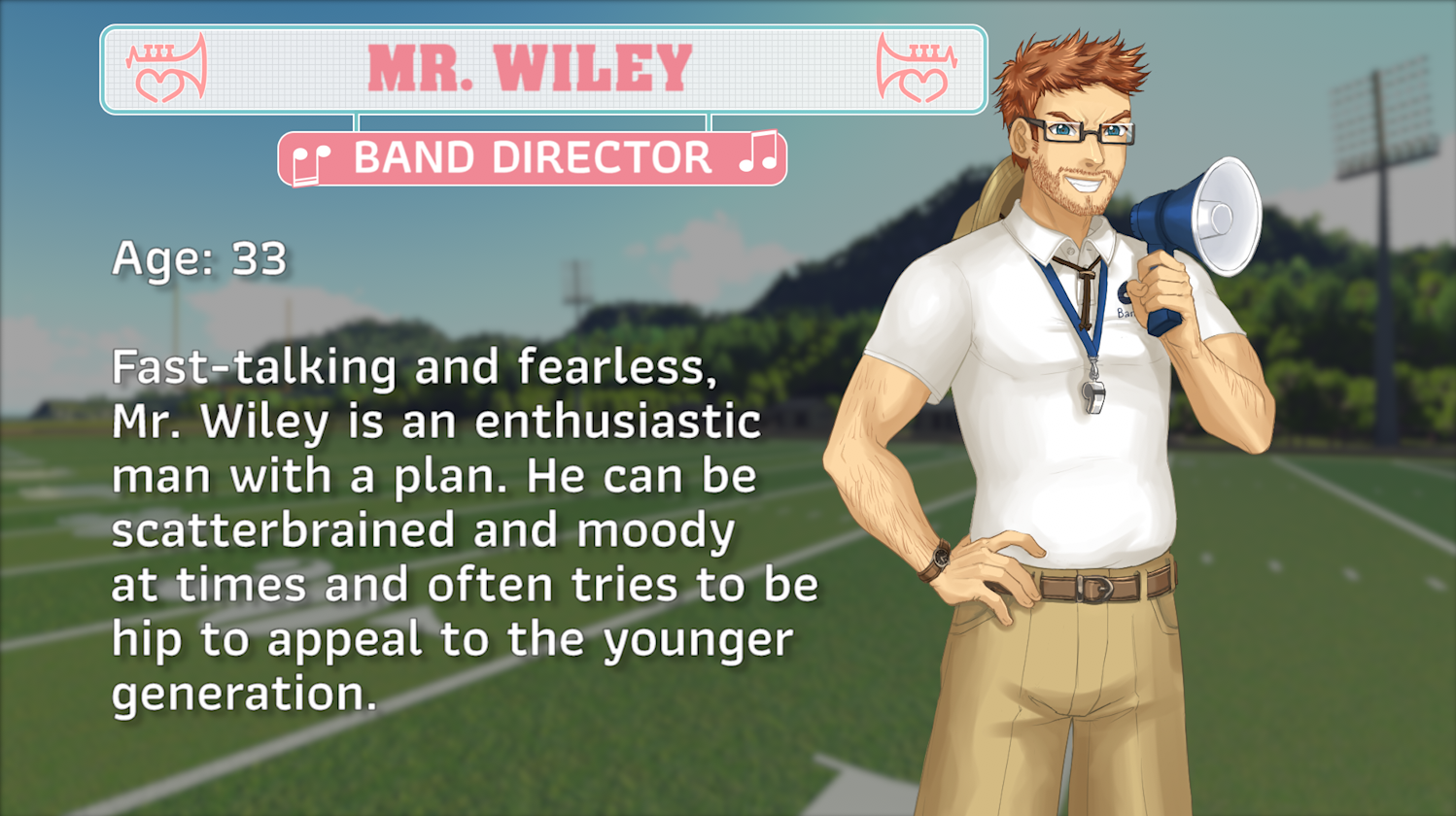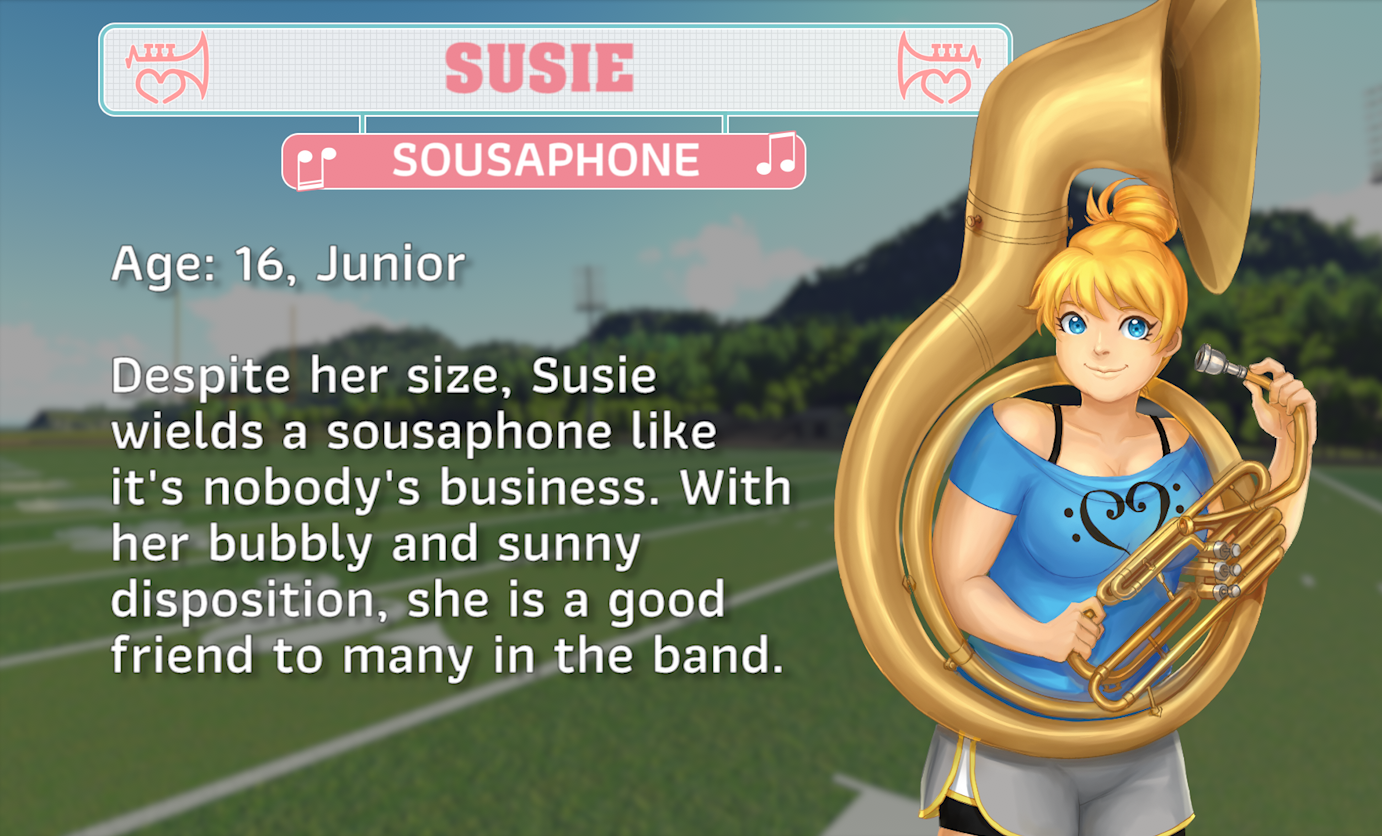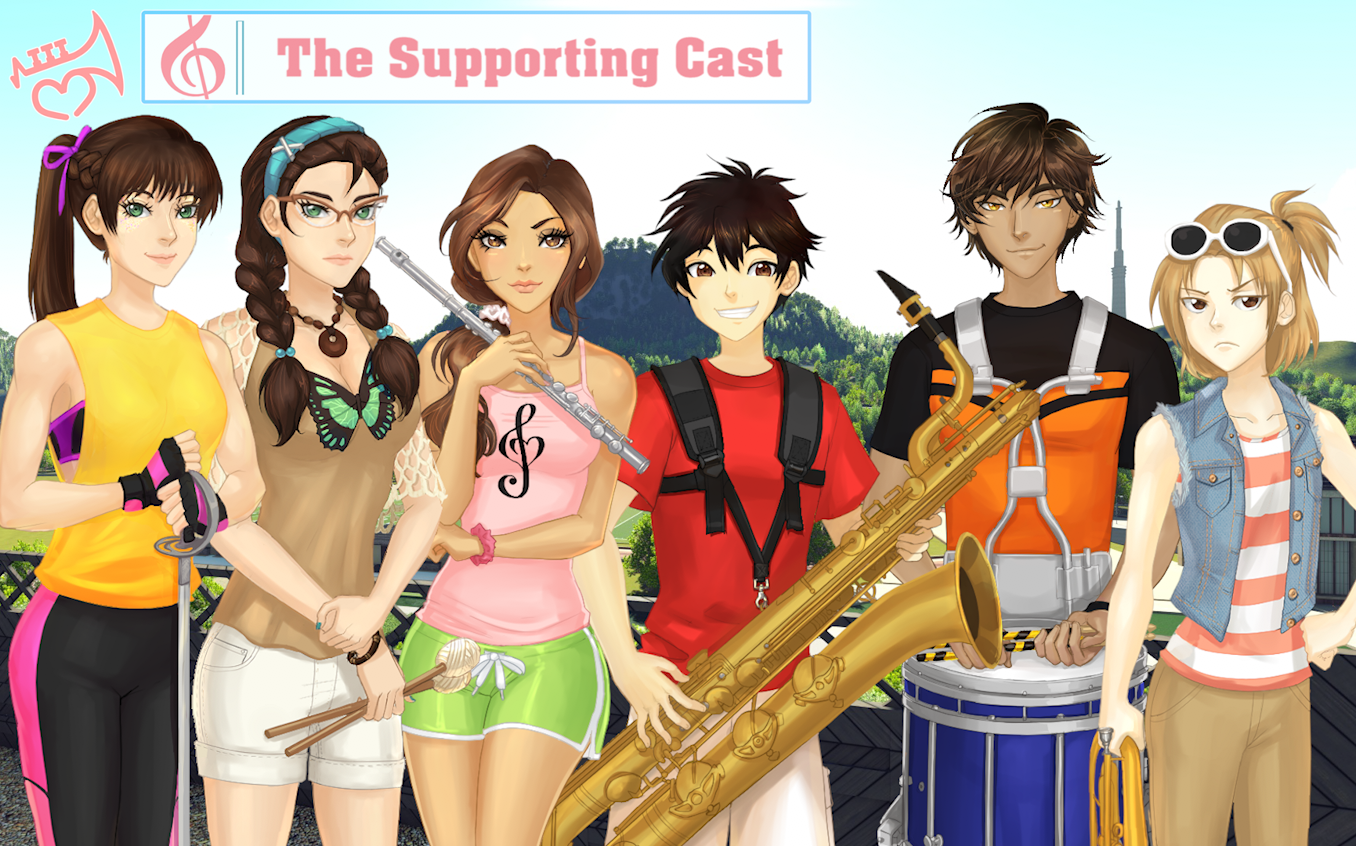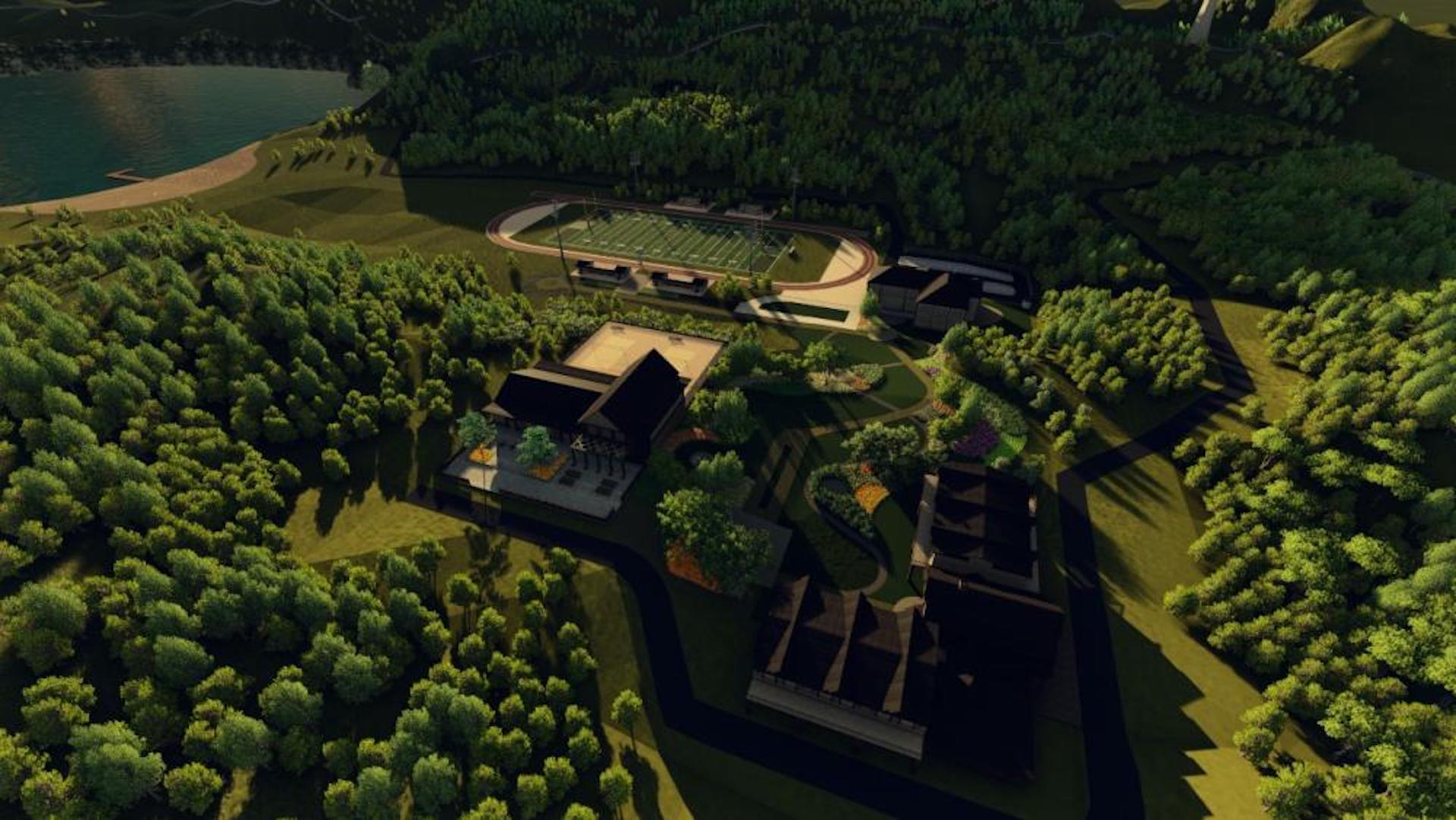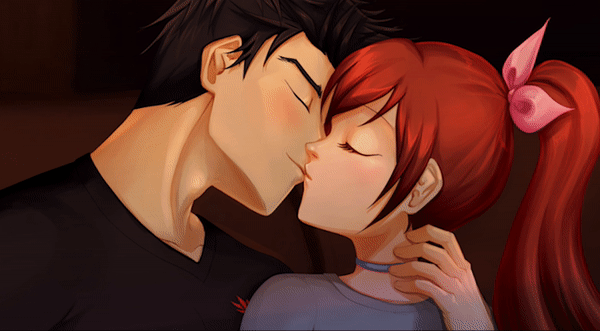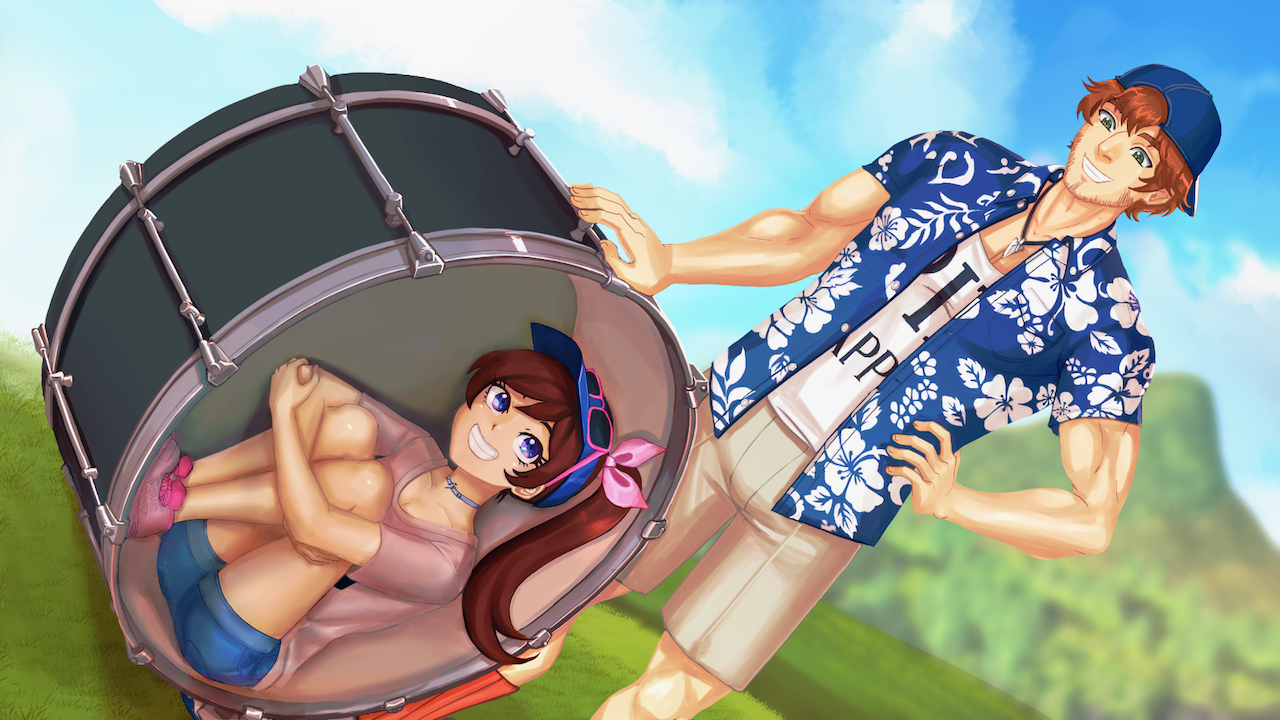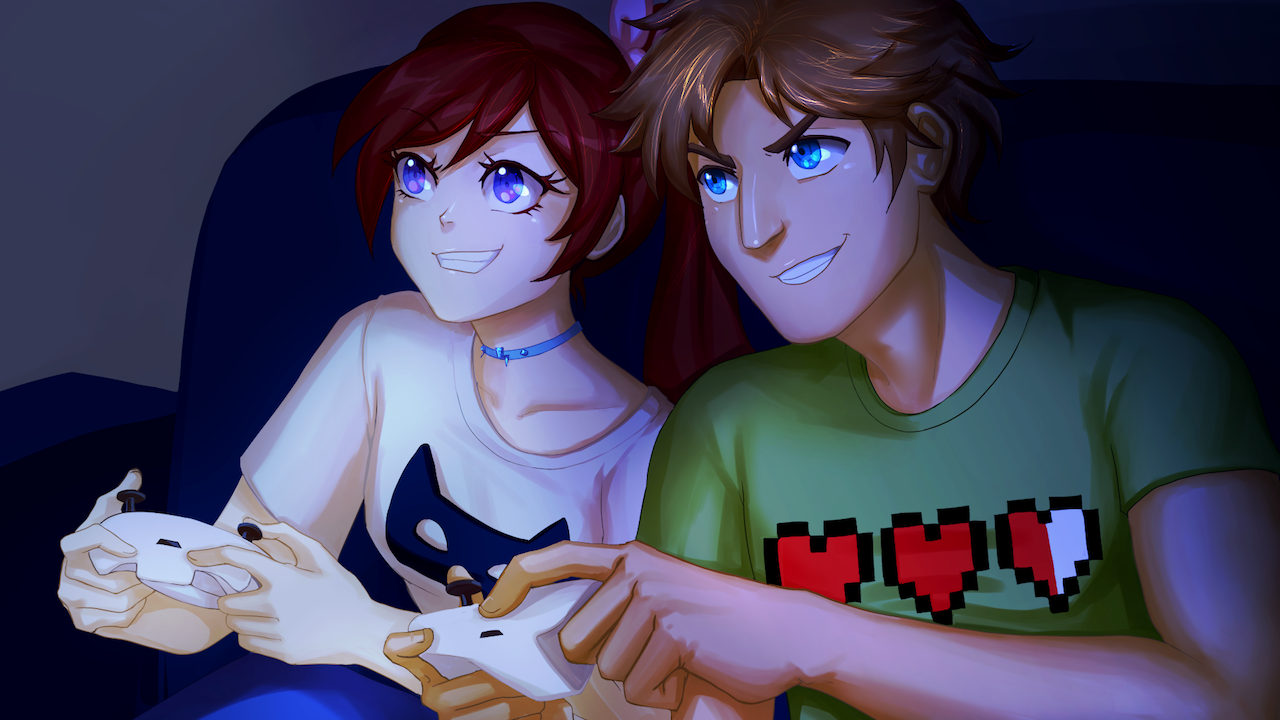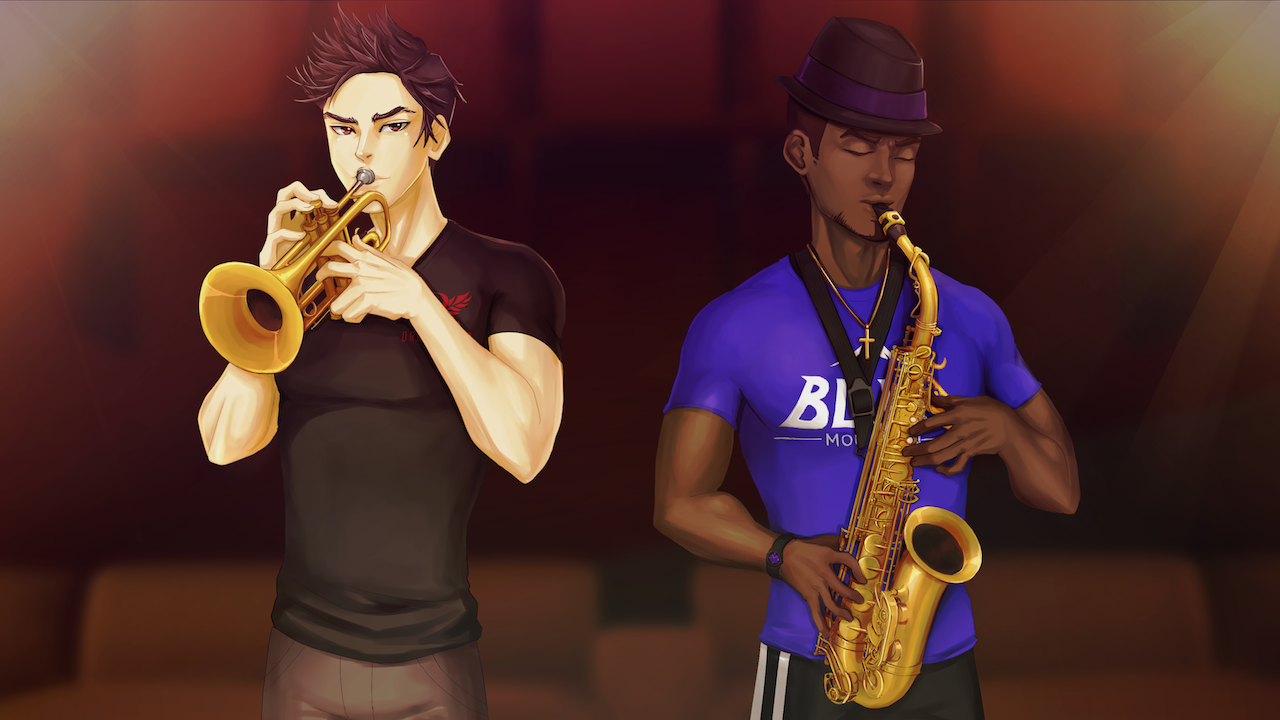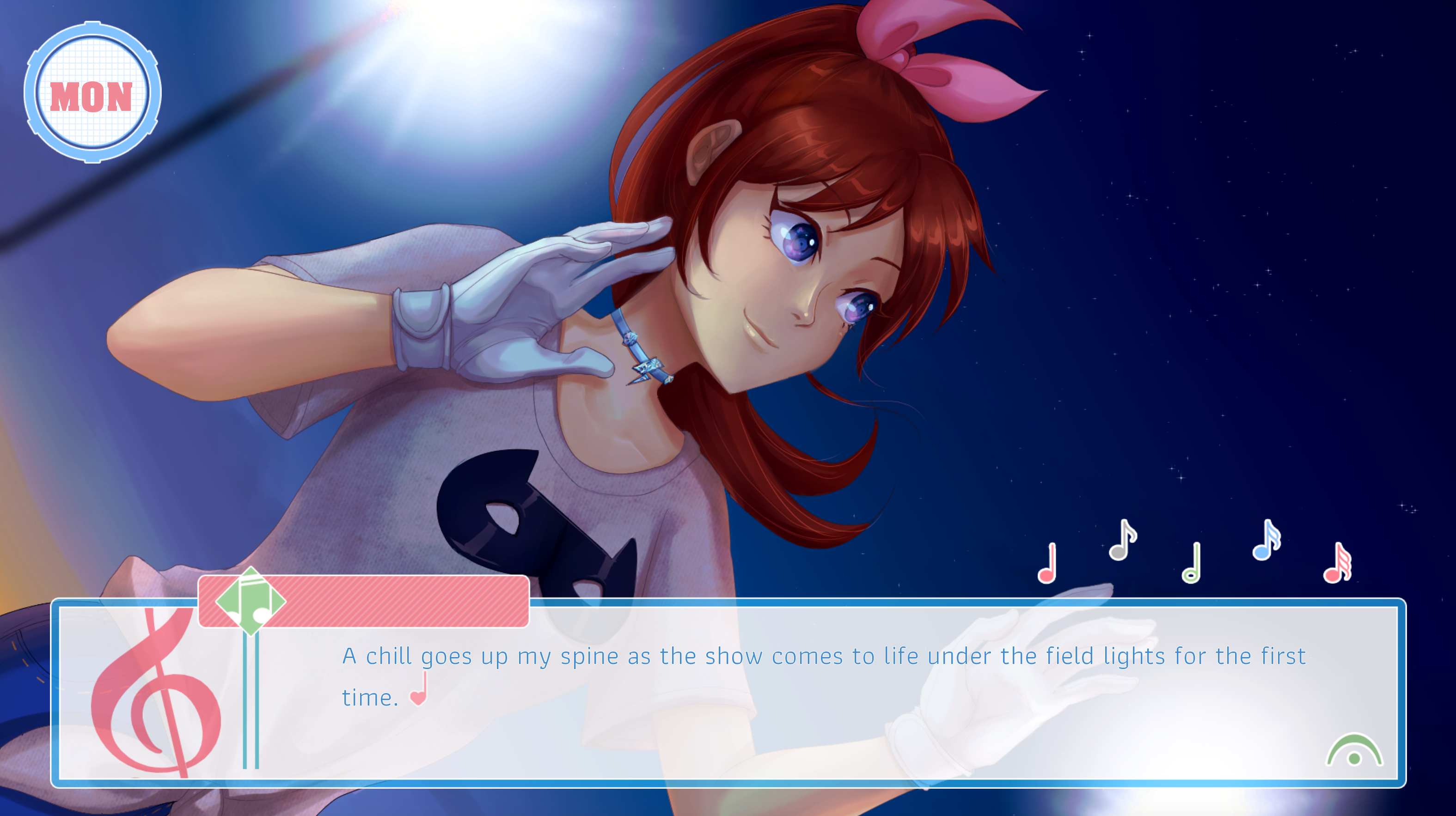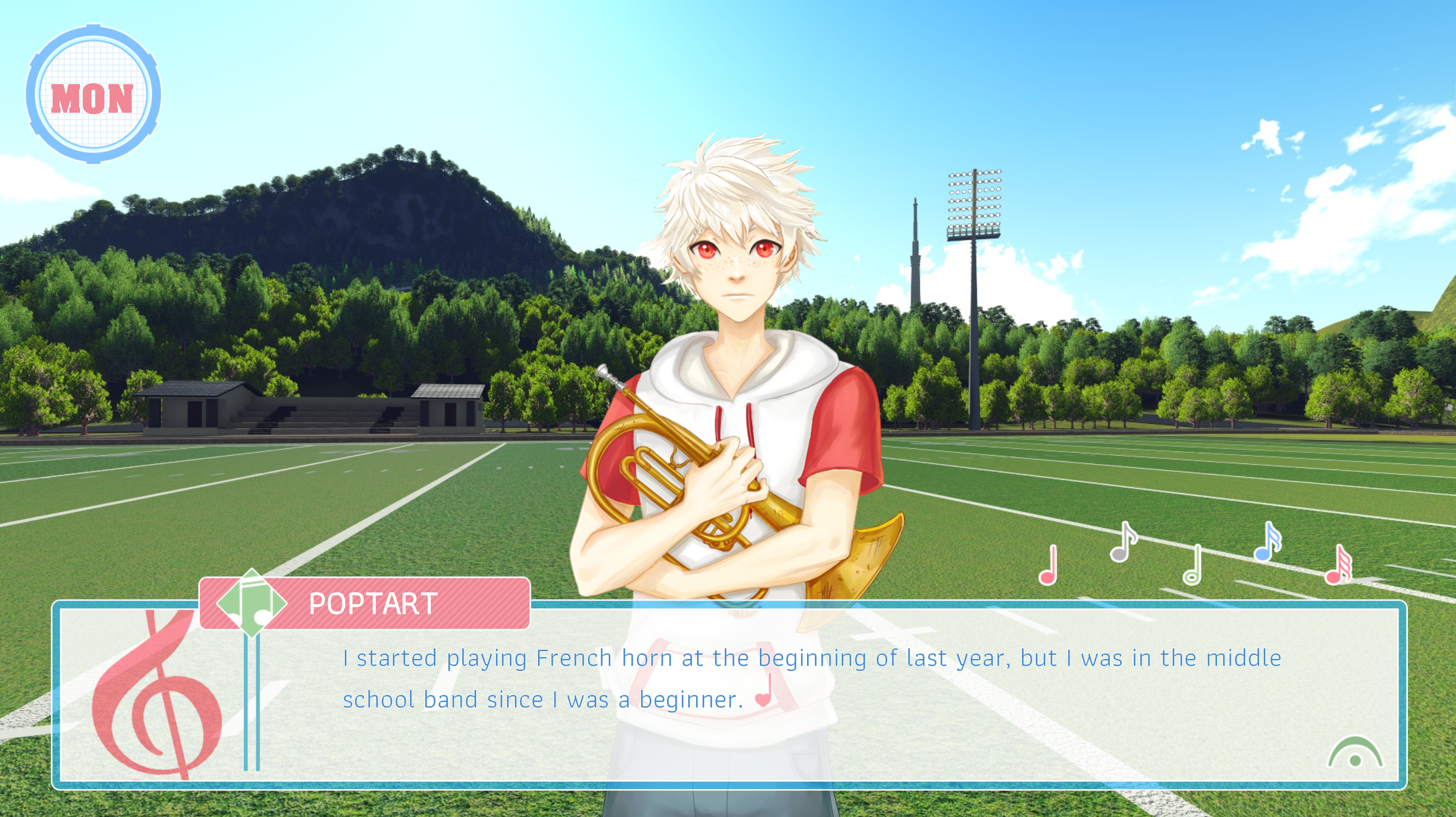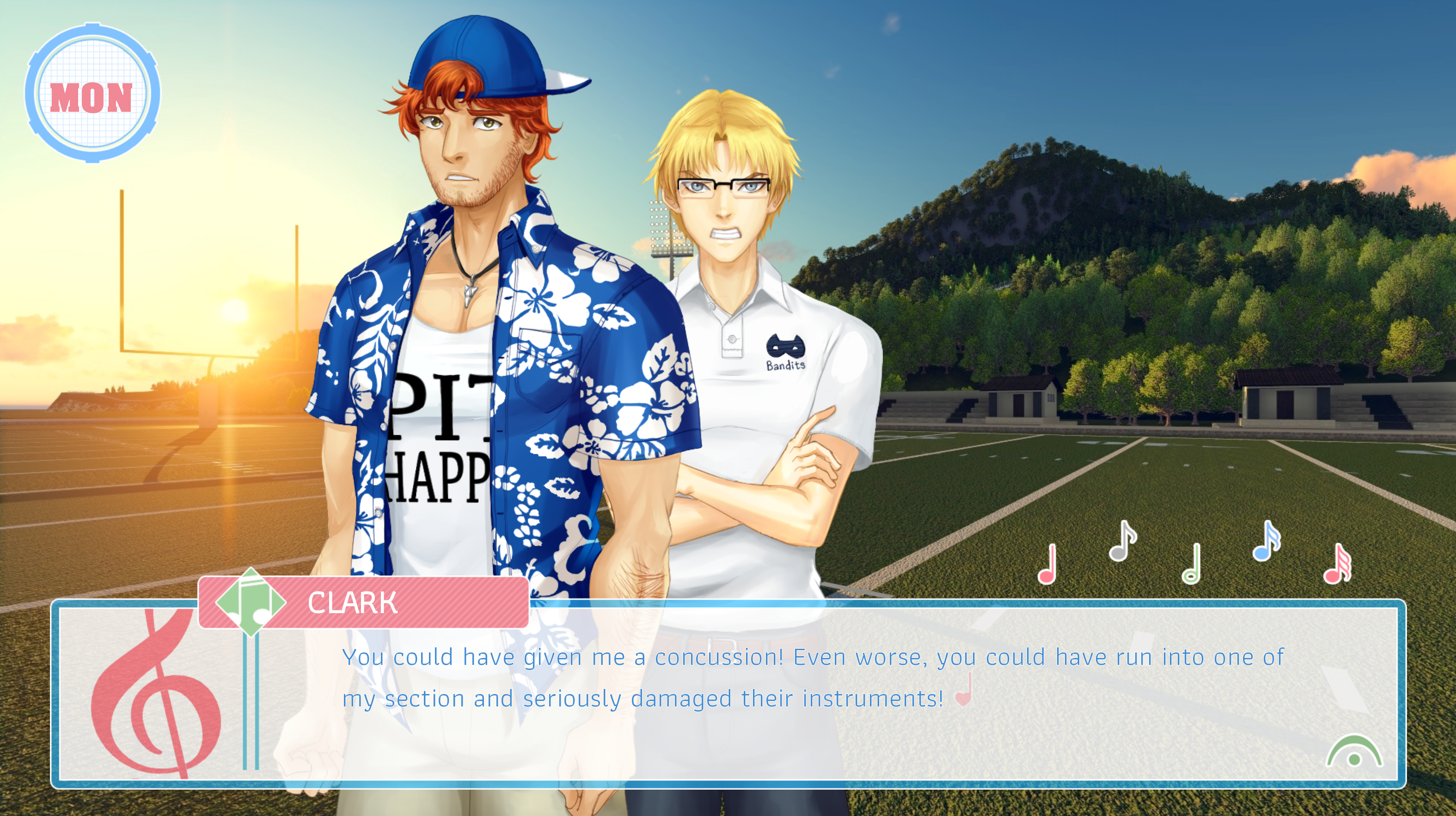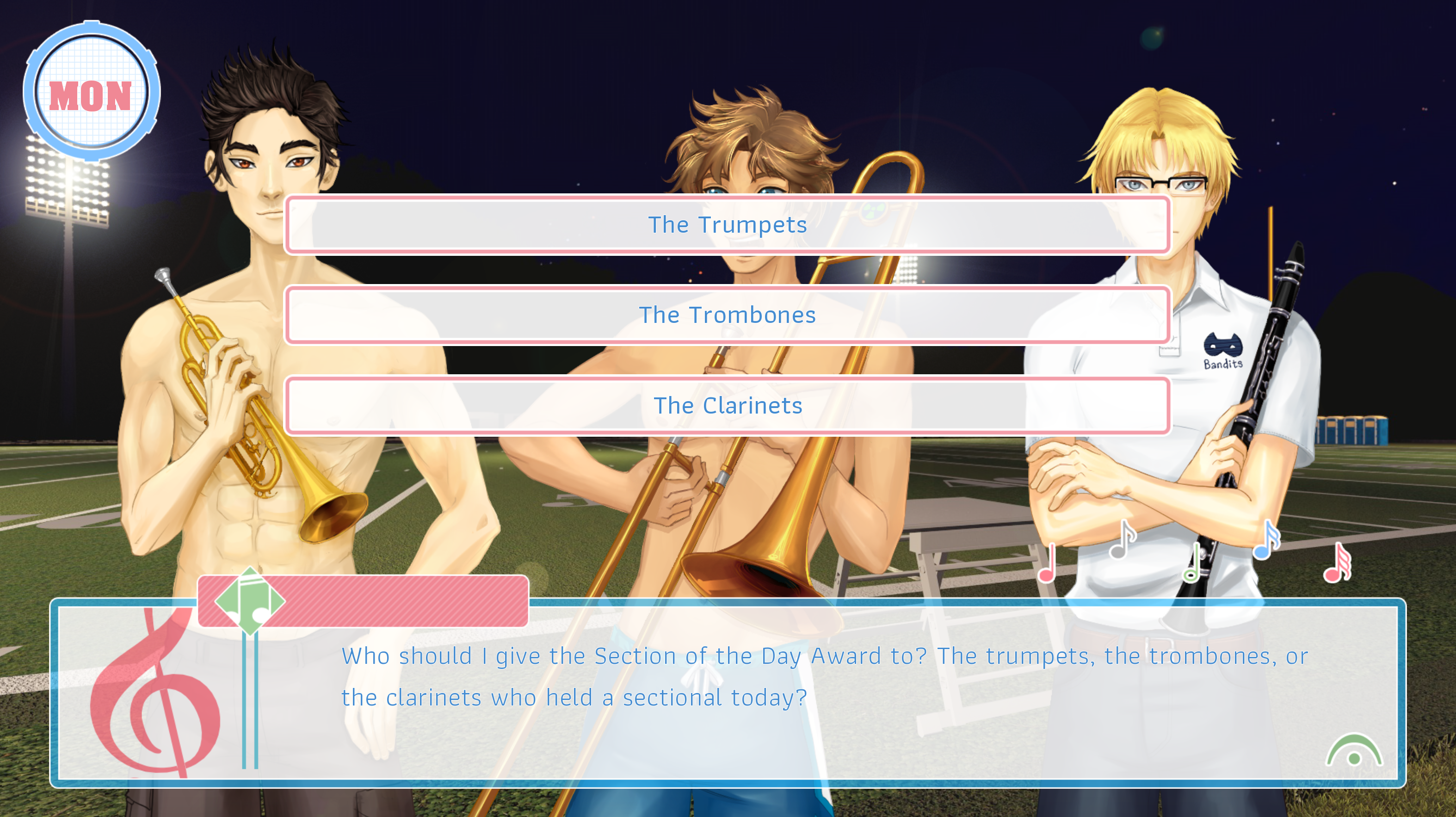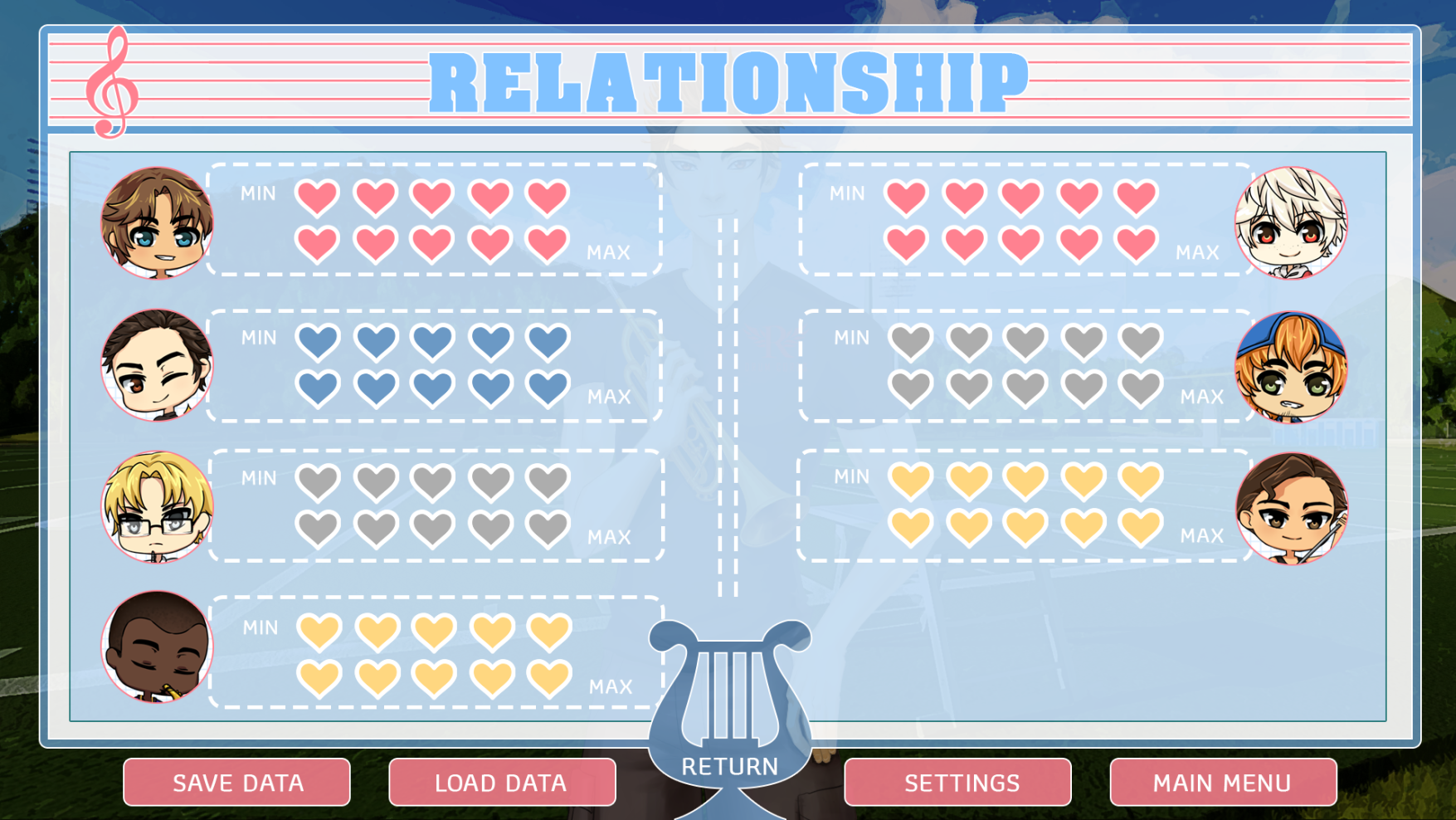 Band Camp Boyfriend is first and foremost geared toward delivering a strong and dynamic narrative. It is not a stat raising sim, but we are working on implementing a "relationship screen" you can use to monitor where you stand with each love interest. Then you won't be completely blind if you're playing without a guide!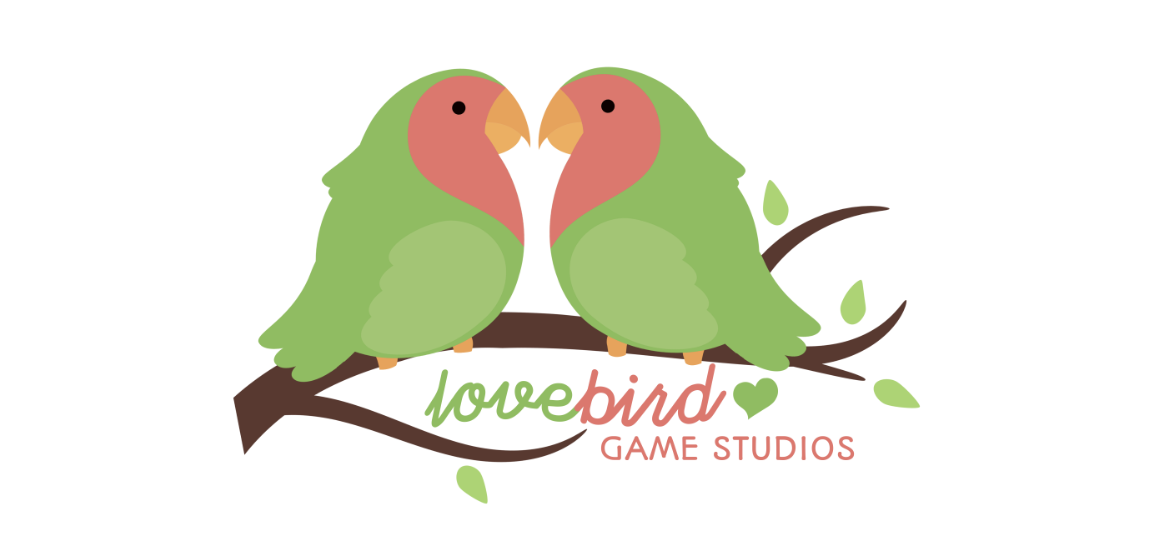 Follow us on: tumblr, twitter, facebook, youtube, lemmasoft, kickstarter
| | |
| --- | --- |
| Status | In development |
| Platforms | Windows, macOS, Linux |
| Rating | |
| Author | Lovebird Game Studios |
| Genre | Visual Novel |
| Tags | Comedy, Dating Sim, Female Protagonist, Music, Otome, Point & Click, relationship, renpy, Romance |
Install instructions
If you are playing on PC, you must open the application and click "extract files" before you can play.
Download