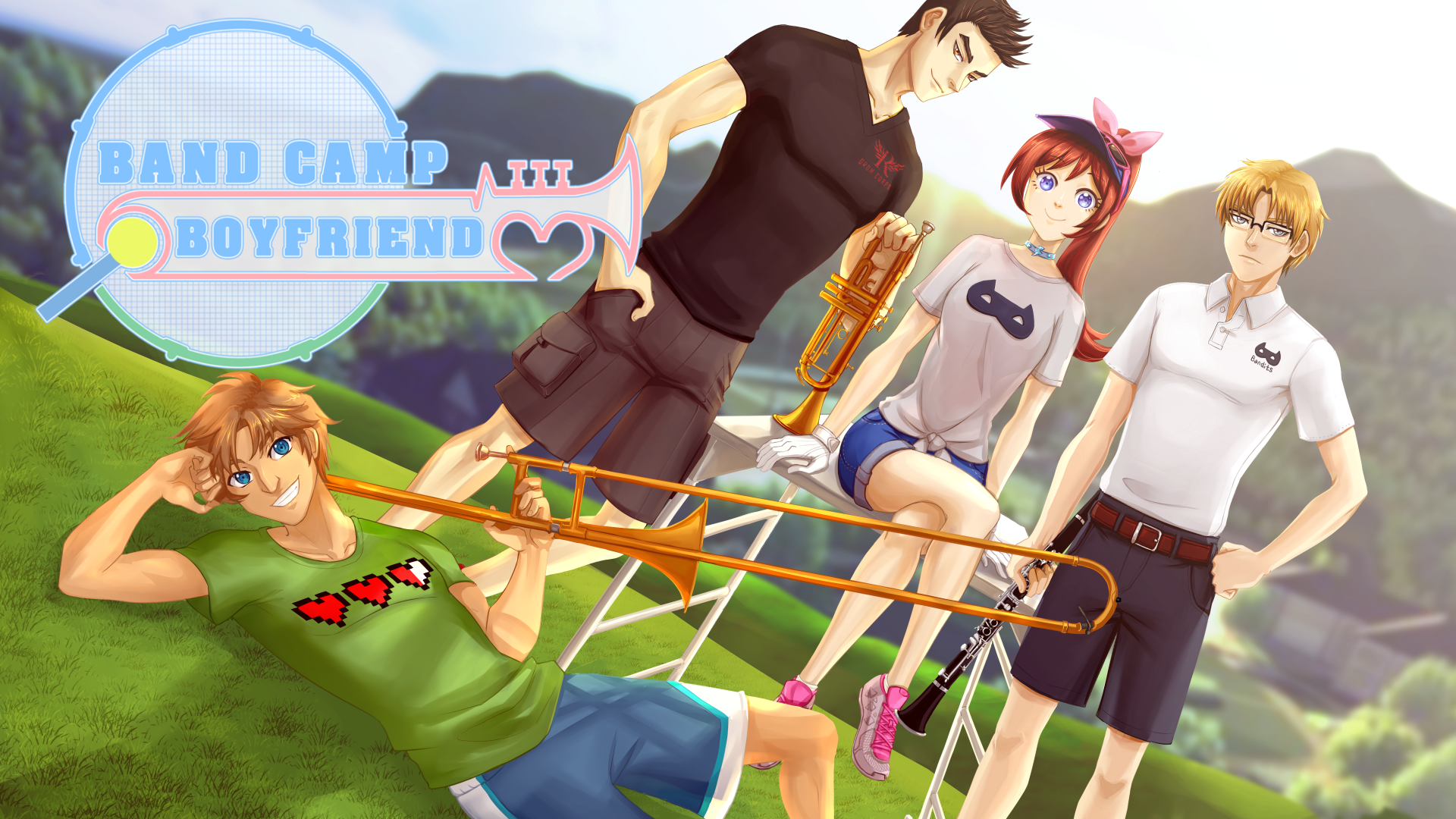 Band Camp Boyfriend
Wishlist Band Camp Boyfriend on Steam! +Release Date!
---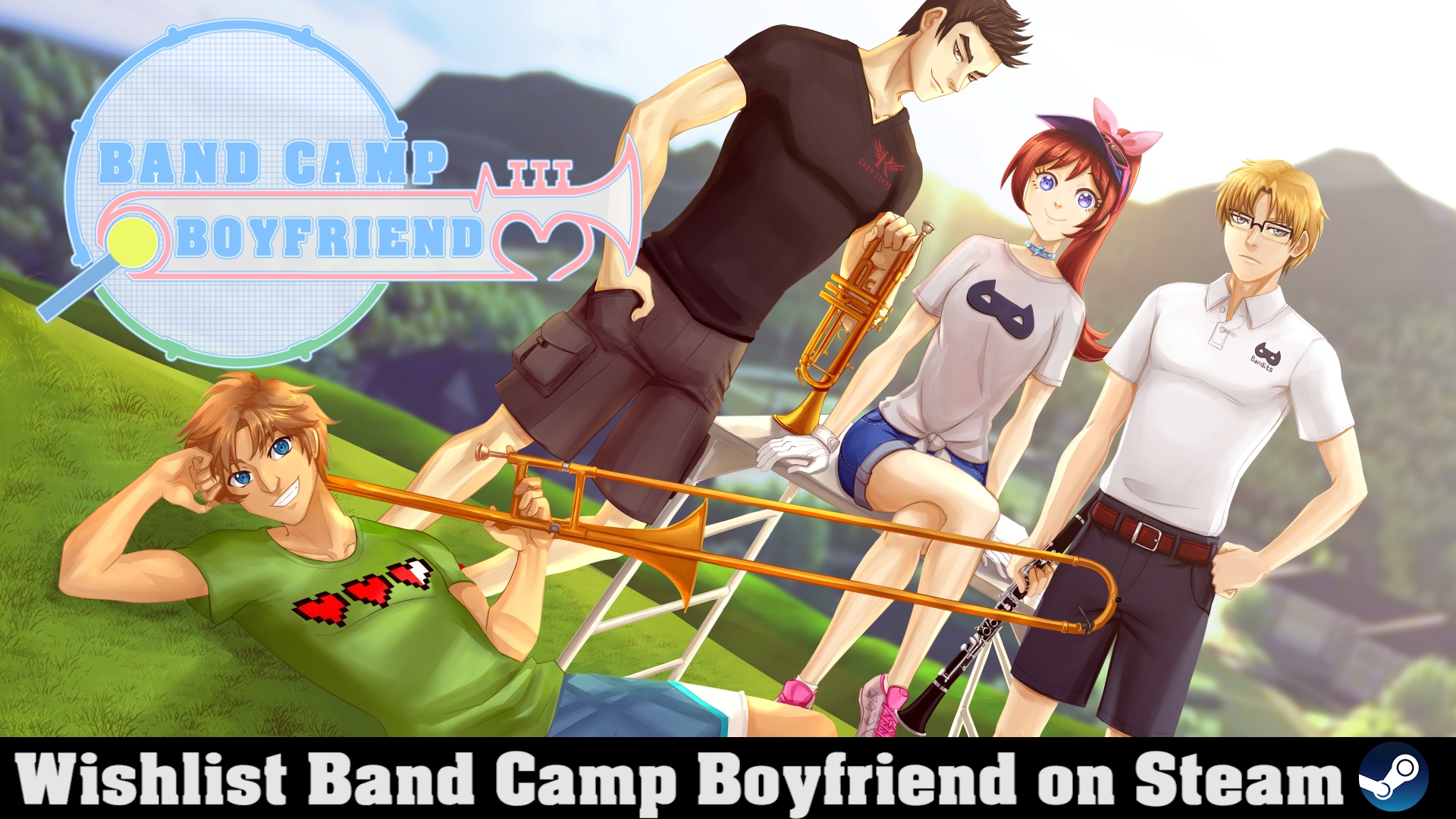 That's right! After more years than I care to admit, Band Camp Boyfriend has finally made it to Steam and has a release date...
Report to Band Camp Spring 2023!
Wishlist Band Camp Boyfriend on Steam so you don't miss the step-off! Play the free demo if you haven't already! AND make sure to check out the release trailer, the updated character page on Tumblr, and the detailed trigger warnings listed alongside the rating (see top of Itch.io page or bottom of Steam page). We want to be sure Band Camp Boyfriend is a good fit for you and that you're able to enjoy band camp to the max!
I will see you for our next big quarterly update at the end of June!
Have a fantastic day, Bandits!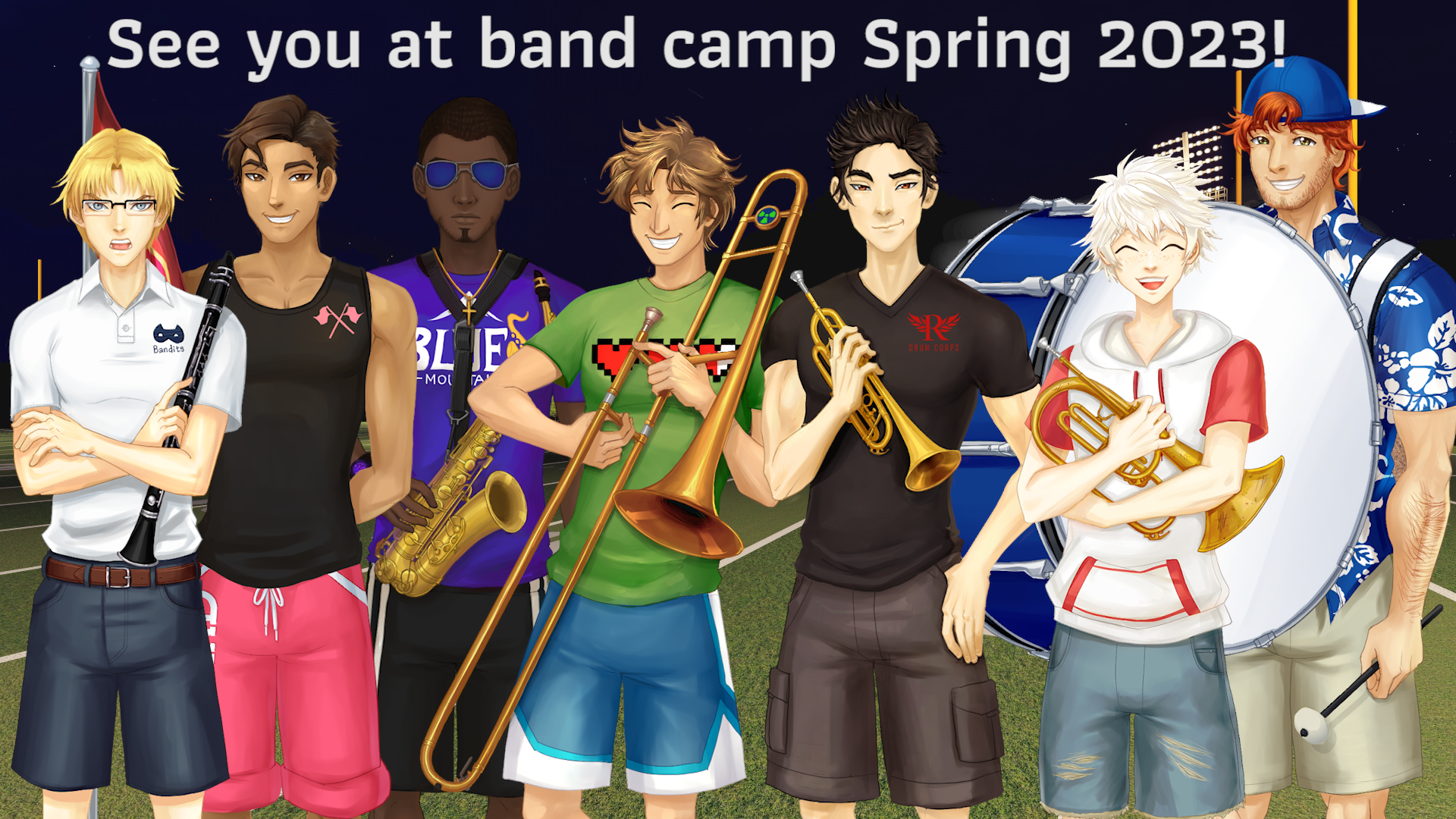 Comments
Log in with itch.io to leave a comment.
ive been waiting for too long :") not sure if u recognize my handle fm twt, but i cant wait!!
this vn looks really good,so i'm loooking foward to it <3
WHOOOOO! 🎉 time to go spread the news lol
Oh my god! I can't wait for this game to be out on steam! I've been following since 2019 and the first time I played, I fell in love with the art, characters, and story. I hope this game gets the recognition it deserves, since it looks amazing already! (also its kinda funny I'm more excited for this than my own band camp in a month or so...)
OMG your last comment made me laugh. Thank you for sticking with us so long, we really appreciate it and we're sorry it's been such a long wait!! <3